Incompetence, complacence and freed militants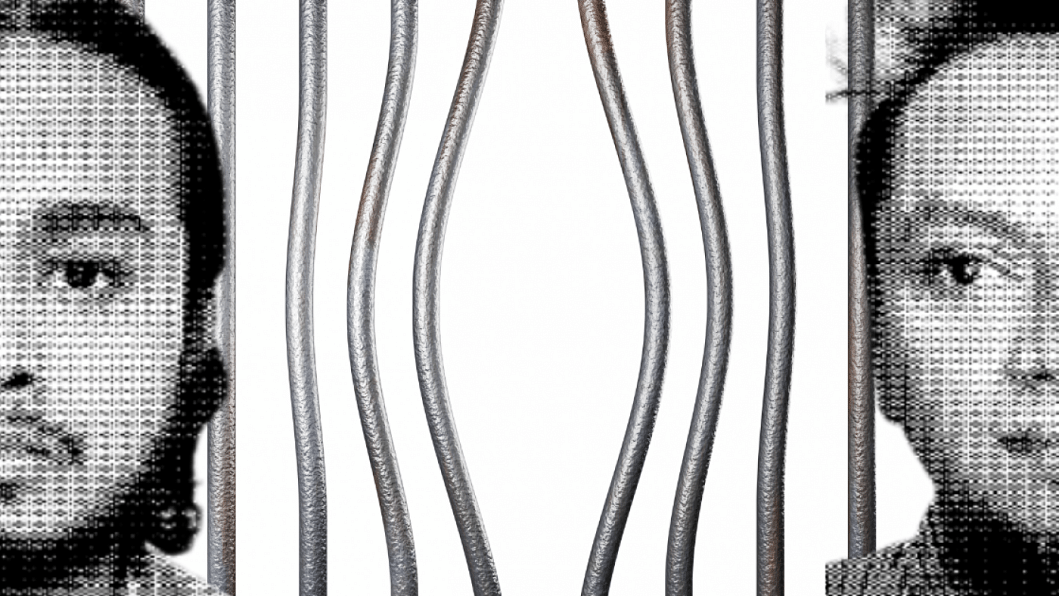 On November 20, 2022, there was nothing unusual in or around the Dhaka Chief Judicial Magistrate (CJM) court premises. Around 11 in the morning, a police team produced 12 militants – death row convicts and also accused in the high-profile murder cases of Faisal Arefin Dipan, Avijit Roy, Xulhaz Mannan, Mahbub Rabbi Tonoy and Nazim Uddin – before the Dhaka Anti-terrorism Special Tribunal at CJM for hearing. It was when these 12 convicts were being taken to the prison cell at the court – about 100-yards from the tribunal – that chaos ensued. A band of militants from Ansar Al Islam's military wing attacked the police personnel who had been escorting the convicts and managed to whisk two of them away.
Later, it was revealed in media reports that Ansar Al Islam's military wing chief Ayman, alias Mashiur Rahman, had orchestrated the operation with a team of 12 to 18 criminals, with the aim to secure four of the convicts – Arafat Rahman, Abdur Sabur, Abu Siddiq Sohel and Moinul Hasan Shamim – with the latter two successfully managing to escape. Counter Terrorism and Transnational Crime (CTTC) officials told this daily that Ansar Al Islam's motive behind securing release of these four convicts is to involve them in a plan to launch a major attack in the country. The four are said to have expertise in various skills including the use of firearms and sharp weapons and military training.
One might be pardoned for asking why was Ayman not arrested earlier – especially after he quit his job in March 2020 – and how could a person harbouring pro-militant thoughts be a member of government service, specifically assistant director of the Public Service Commission? Was this another case of intelligence failure?
While this gross breach of security at the court area is an indictment against the law enforcement agencies entrusted with the responsibility of safeguarding the integrity of the space, it also raises important questions about the ability of our intelligence and security agencies.
First of all, a very obvious question to ask is, why were there only four police personnel responsible for guarding 12 death row convicts, that too, those involved with a notorious militant outfit. Secondly, what were the on-ground security personnel doing when the attackers were taking position and waiting for their queue or even conducting the operation to free the criminals? Were the law enforcers and surveillance teams so naive and imperceptive that such movements evaded their radar?
Earlier in February this year, a robber named Harunur Rashid fled from the Dhaka Court area. That should have been a key lesson for the law enforcers and surveillance teams in the area, since more than 600-700 criminals are taken to the court every day. But that clearly does not seem to have been the case.
Moreover, in the media reports, it has been suggested that transportation guidelines for militants and dangerous and daring prisoners have been issued multiple times. Were they followed when handling these 12 notorious convicts? If yes, these guidelines and protocols need to be reviewed to identify the loopholes. If not, stern action should be taken against those responsible for their enforcement.
From the news reports, we have learnt that Ansar Al Islam had been hatching this plan since at least February this year. And work for this well-orchestrated attack had been underway for some time now. The prisoners had been given detailed information about the operation over phone while they were in jail, and recently they had even been shifted from high security prison to regular cells. Moreover, the militants in the rescue operation also had in possession master keys to unlock the handcuffs. These facts unfortunately point to the potential involvement of insiders from law enforcement and even intelligence agencies in this operation. And this is something the investigating bodies must look into very seriously.
The escape of these militants poses serious risks for national security. These criminals are ferocious and extremely dangerous and harbour very dangerous sentiments towards the minority communities. They have smothered multiple dissenting voices, and with these criminals at large, and Ansar Al Islam planning to carry out major attack in the country, everyone should be on alert. This is especially applicable for the family, relatives, friends and close associates of the individuals murdered by these convicts.
At the same time, with elections looming next year, there have been warnings from various groups that certain vested quarters are trying to create unrest in the country to sabotage democracy. Could Ansar Al Islam be one of those rouge actors? This daring operation should also be analysed from this perspective to assess potential threats and adopt remedial measures.
The success of Ansar Al Islam in freeing these two prison-bound militants sends a dangerous message to the other militant and terrorist outfits operating inside the country. Although law enforcement agencies are on the hunt for the two escaped convicts and both the police and home ministry have formed multiple committees to investigate how this happened, without substantial results, these would be of no use. The law enforcement agencies should launch a comprehensive crackdown operation against Ansar Al Islam to not only catch the two who got away, but also apprehend the other members and their leadership, to extract information from them about their plan of action.
In the internal investigations, it should be thoroughly scrutinised if there are moles compromising our national security. In the meanwhile, people at high risk should be kept under watch and security around the country should be beefed up. Law enforcers working at different checkpoints should be instructed to be more active and vigilant and public gatherings and crowded places should be carefully monitored for any suspicious movements.
This operation should also serve as a wake-up call for our intelligence agencies that their game plan (if any) is not well-planned or effective, and that they must do more to keep an eye on the movements of rogue, militant elements in the country.
Militancy is one of our biggest national security threats. It should be dismantled and neutralised, as had been done in the past. We must turn every stone, explore every possibility, to root out terrorism from the country, and create a safe space for all our citizens.
Tasneem Tayeb is a columnist for The Daily Star. Her Twitter handle is @tasneem_tayeb