Top militant leader remanded in Dipan murder case
Confessed earlier to involvement in Xulhaz-Tonoy killing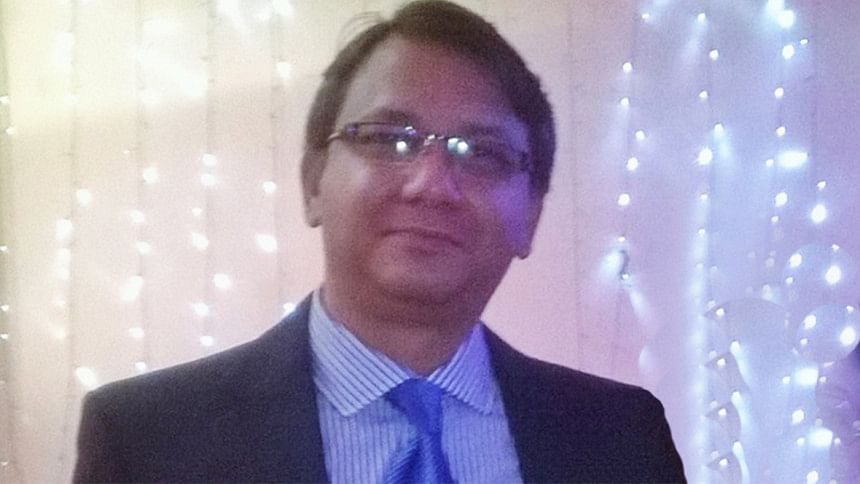 A Dhaka court yesterday placed a top leader of banned militant outfit Ansar al-Islam on a six-day remand in connection with the case filed over killing publisher Faisal Arefin Dipan in October 2015.
Sheikh Abdullah, a majlish-e-shura member of the outfit, was shown arrested in the case for his alleged involvement with the murder.
Additional Chief Metropolitan Magistrate Md Aminul Haque passed the order after DB Assistant Commissioner Fazlur Rahman, the case's investigating officer (IO), produced Abdullah before the court with a 10-day remand prayer.
The IO said Abdullah was directly involved with the murder.
Abdullah, however, told the court that he was not involved with the killing and he was not present at the place of occurrence. So, the remand should be cancelled, he added.
Dipan, 43, publisher of Jagriti Prokashani, was hacked to death at his office in Shahbagh on October 31, 2015. Later, his wife filed the case with Shahbagh Police Station accusing unknown persons.
Detectives have so far arrested three members of Ansarullah Bangla Team. They confessed to their alleged involvement with the killing.
Counter Terrorism and Transnational Crime officials arrested Abdullah from Chittagong Medical College Hospital on July 17 for his alleged involvement with the murders of blogger and writer Avijit Roy, Jagannath University student Nazim Uddin Samad, USAID staffer Xulhaz Mannan and his friend Mahbub Tonoy.
Abdullah was placed on a four-day remand in Xulhaz-Tonoy murder case. After completion of his remand on July 22, he confessed to his involvement in the double murder.