Dipan Murder: Ansar al-Islam leader confesses involvement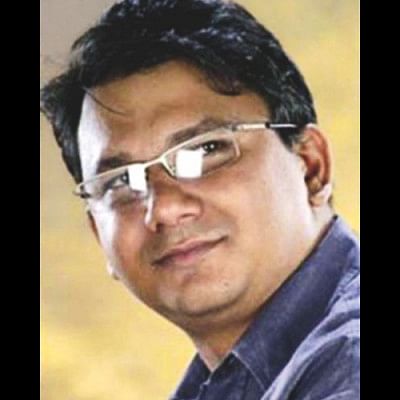 A top leader of banned militant outfit Ansar al-Islam yesterday confessed to supplying the money used in connection with the killing of publisher Faisal Arefin Dipan in October 2015.
"I was not present at the place of occurrence during the time of killing Dipan," said Sheikh Abdullah, adding, "I supplied an amount of money which was used for killing," while giving confessional statement before a magistrate.
However, he did not say how many militants were involved and took part in the killing, and why they killed Dipan. 
Metropolitan Magistrate Subrata Ghosh Shuvo recorded the confessional statement of Abdullah, a majlish-e-sura member of the outfit, at his chamber for over three hours after DB Assistant Commissioner Fazlur Rahman, the case's investigating officer (IO), produced him on completion of his six-day remand. 
After recording the statement, the magistrate ordered to send him to Keraniganj Central Jail. Abdullah was shown arrested in the case for his alleged involvement in the murder. 
Dipan, 43, publisher of Jagriti Prokashani, was hacked to death at his office in Shahbagh on October 31, 2015.
Detectives have so far arrested three members of Ansarullah Bangla Team in connection. They confessed to their involvement in the killing.
Counter Terrorism and Transnational Crime officials arrested Abdullah from Chittagong Medical College Hospital on July 17. He was placed on a four-day remand in Xulhaz-Tonoy murder case. He also confessed to being involved in it on July 22.