1 year on, no probe progress, no arrest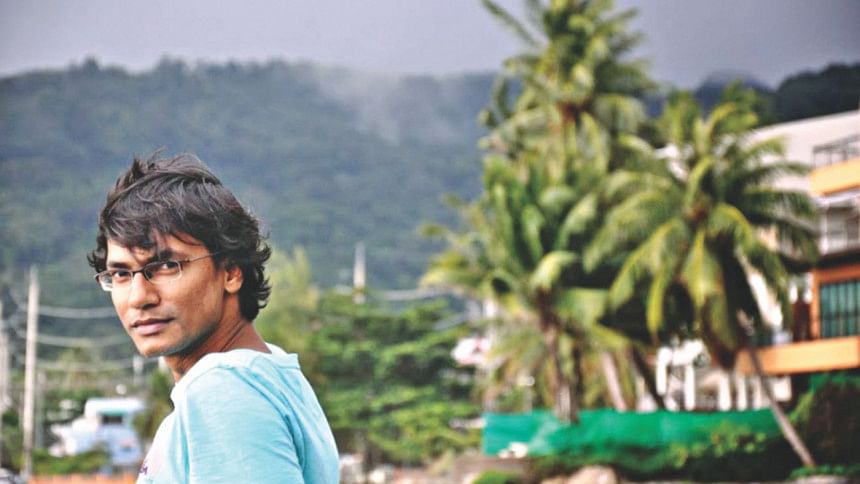 A year has passed since the murder of LGBT magazine editor Xulhaz Mannan and his friend, but police could neither complete the investigation nor arrest any of the five killers.
Family members of the two were deeply saddened and disappointed by the failure of police. They expressed doubt whether they would get justice.
"We don't see any sign of getting justice as none of the killers has been arrested yet," Xulhaz's elder brother Minhaz Mannan Emon told The Daily Star on Sunday.
"We want the government to arrest the killers immediately and bring them to book," he said.
The Detective Branch of police, the investigation agency of the case, claimed to have arrested two people in connection with the killings.
One of them is Shariful Islam Shihab, 37, who was arrested in Kushtia on May 14 last year. Police claimed that he supplied firearms. Another arrestee, Rashidun Nabi, also an accused in Jagannath University student Nazim Uddin Samad murder case, trained the killers, police said.
USAID staff Xulhaz, who used to work as a protocol officer of former US ambassador Dan W Mozena, and his friend Khandoker Mahbub Rabby Tonoy were hacked to death inside Xulhaz' flat in the capital's Kalabagan area on April 25 last year.
Four of the five youths entered his flat on the first floor posing as couriers and directly took part in the killings, police said. The youths also hacked the security guard of the building before entering the flat, and stabbed a policeman who tried to stop them from fleeing.
Both survived with minor injuries.
Five killers, aged between 25 and 28, were seen running away in footage of a CCTV camera installed about 300 yards from the house.
A day after the killings, Ansar al Islam, the so-called Bangladesh chapter of al-Qaeda in Indian Subcontinent (AQIS), claimed responsibility for the double murder.
Police also said Ansar al Islam carried out the attacks as Xulhaz, editor of the country's only known magazine for the LGBT (lesbian, gay, bisexual, or transgender) community, and Tonoy were practising and promoting homosexuality in Bangladesh.
Contacted, Abdul Baten, joint commissioner of DB, said they were trying to find and arrest the five attackers.
The US State Department, the US Embassy in Dhaka, Amnesty International and other national and international organisations strongly condemned the killings.
MOTHER LOOKS FOR XULHAZ
Xulhaz's mother Sakhina Khatun, 78, who is suffering from dementia, cannot recall what happened that day, though she was home.
She occasionally asks other members of her family where her son is.
"When my mother looks for Xulhaz, we tell her that he is abroad. He will come home soon," said Minhaz Mannan.
"There could be some consolation for us if the killers are handed maximum punishment," he added.