Govt shifting blame for recent killings: Khaleda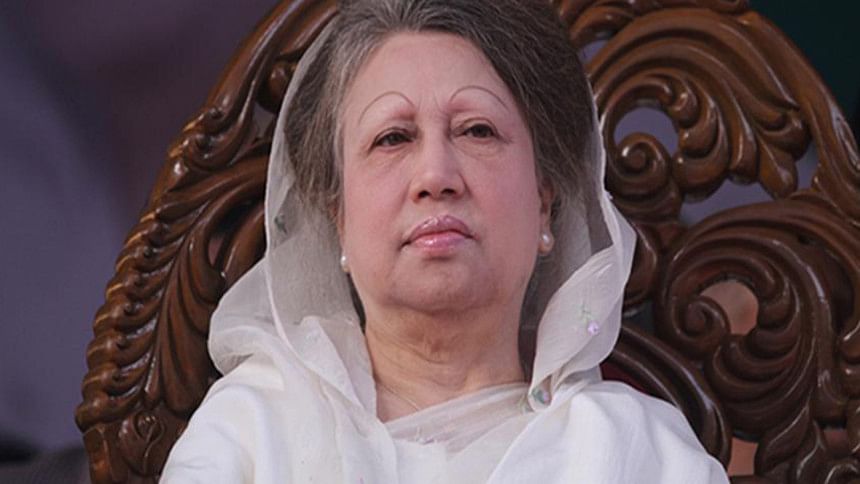 Blaming the head of the government for the recent killings, BNP Chairperson Khaleda Zia today said that the government is shifting the blame to other people in a bid to hide facts.
"Security of the people's lives and goods, peace and happiness, and voting and democratic rights are now on a carrier of corpse," Khaleda said in a press statement sent to the media this noon a day into the murder of a LGBT rights activist.
The BNP chief said AL has no public support to stay in power.
The government must be held responsible for the killing of Cesare Tavella, Xulhaz Mannan, his friend Tanay Fahim and Rustam Ali, she said.
Khaeda alleged that bankers, teachers, students, workers of the non-government organisations, public representatives, businessmen, women and children are being killed due to the misuse of the state machineries.
Condemning the killings, Khaleda also extended her sympathy to the family members of the victims.