Young students must be part of public life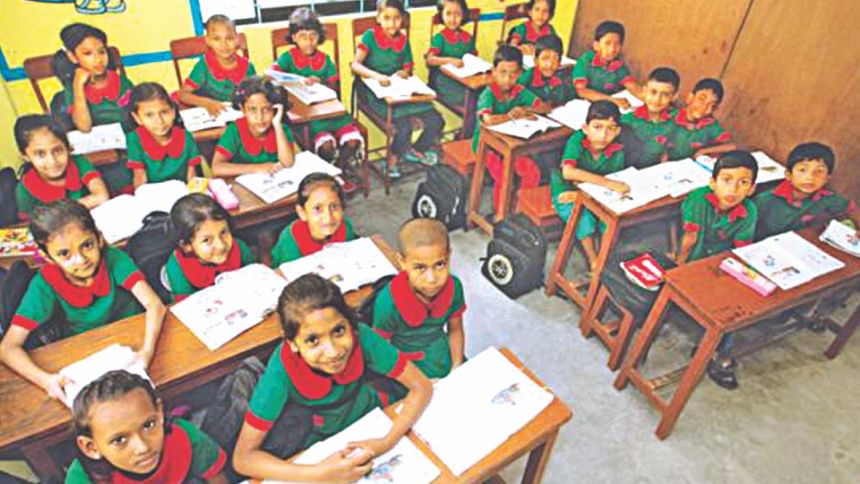 Given the natural tendencies for middle-income countries such as Bangladesh to inherit or adopt architectural public policy designs from the West, domestic stakeholders in our country must surely push the state towards creating a holistic academic environment, catered solely towards and for the younger generation of our country. Canada has vocally promoted the integration of young students into the public sphere.
The Legislative Assembly of Ontario is an integral constitutional forum in Canada's federalised governance structure; it demonstrates how academia and professional experience can be amalgamated under a single curriculum. Each year, about 140 young students from across Ontario are selected to participate in the Legislative Page Programme. This exclusive experience, open to all Ontario students in Grades 7 and 8, provides an opportunity to experience the ins and outs of the provincial legislature, with selected students being excused from school to serve their term as Legislative Pages/Assistants to the elected members of the Provincial Parliament. From a broader perspective, Ontario and indeed Canada's education structure, ensures that students get a taste of professional life simultaneously with studies, and engage in networks, dialogues, and learning experiences based on stipulated community/volunteering/professional/internship opportunities. As per provincial policy, all Ontario high school students are required to perform a minimum of 40 hours of volunteering service in order to graduate from schooling. In hindsight, such a policy reverberates onto the kind of human-capital centric approach, needed to make society progressive, vibrant and inclusive in the long-run.
A few days ago, eminent academic Dr Anisuzzaman criticised the prevailing condition of primary level education in Bangladesh and wholeheartedly demanded a scrapping of examinations at this tier of academia. According to the well-respected Professor Emeritus of the University of Dhaka, our academic structure is "destroying the children's connection with knowledge and education in this exam-centric education system." Prioritisation of rote memorisation, question papers and passive learning tools are creating an ever-increasing number of SSC and HSC graduates, nevertheless one ponders about the viability of such a system, given Bangladesh's ever elusive 10.5 percent youth unemployment rate (age category 15-24).
Let us be frank. It is not just the government which is responsible for construing a system where children are forced to achieve the sought after 5.0 GPAs. Imagine the state of a household if a son or daughter somehow manages to struggle in mathematics and fails to get the Golden GPA. Imagine the kind of stigma we put such a child through. What we fail or ignore to realise is that our society has emphasised marks over active learning possibilities to such an extent, that we are pushing our children into being nothing other than mere mechanised robots. Dr Anisuzzaman, one of the architects of post-liberation education in the country, suggested that "a student's target is to get first place, not a good education. The entire education system is exam-centric now." This much is a national truth, and is the totalitarian result of a nationwide emphasis on exam-centricness.
So, what should society do now? It could start with the Education Ministry's lack of response to the National Education Commission's proposals with regard to adding improved literary programmes, such as dance, fine arts and poetry, into the national curriculum. This integration is a good place to start. Furthermore, if Bangladesh is able to bring together private and public stakeholders under one roof, and make volunteering hours mandatory across primary and secondary schooling through formal partnerships, it will surely provide a holistic environment for students to experience public service and community engagement. The Canadian model of active learning, is an area in which our education ministry can acclimatise with experimentation. It is impossible for a country like Bangladesh, with weak and volatile public institutions, to completely change its style of academia. As such, the changes must come from within the existing structure. Focussing on the arts, allowing entrepreneurship to bloom at an early stage through participation in social business programmes or cleaning the Buringanga river as part of an academic process, will not only push students towards learning from and with each other, but make them the kind of citizens we need in order to address the long-term problems of population growth, environmental change, radicalism and youth unemployment. When someone of Dr Anisuzzaman's stature suggests that examinations should be scrapped at the primary level, let us at the very least, pay heed and analyse such questions in broader depth.
The present government has done outstanding work in taking education to the children of this country over the last decade. Bangladesh has come a long way from the days when the government sought to integrate more rural girls into the schooling system in the 1990s. From the perspective of political parties, emphasising educational growth is a political and social reality. Rural or urban, rich or poor, most parents desire that their children get a better education than they did. But we need a collective realisation, both from the state and society, that the kind of approach we are taking towards education is morally, structurally and systematically flawed.
The reason why young students in Canada take an interest in public life is because of how the system grooms them. We need to groom our children to be leaders in their communities, let them experiment, fail and learn. We need to assist them in enhancing their thinking capabilities beyond the confines of textbooks, classrooms and examinations. It means little to nothing for students to get a piece of paper with a Golden GPA, neither does not being able to do so, mean the end of the world. Bangladesh is at a critical juncture in its story towards a Shonar Bangla. One hopes that we take the right steps in the right directions with the right attitude, and not merely politicise the future of this country.
---
Mir Aftabuddin Ahmed is a student of Economics and International Relations at The University of Toronto
Email: [email protected]
---
Follow

The Daily Star Opinion

on Facebook for the latest opinions, commentaries and analyses by experts and professionals.
To contribute your article or letter to The Daily Star Opinion, see our

guidelines for submission

.
---