Power crisis exposes risks of overdependence on imported LNG
Time to focus on exploring untapped natural gas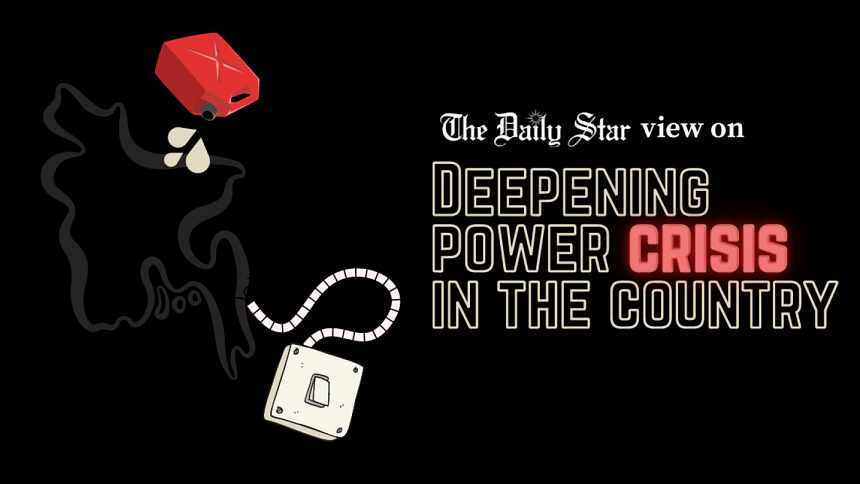 Bad news: there will be no immediate relief from the ongoing spell of power outages. Less bad news: outages will be scheduled area-wise so that we know when to expect it and make plans accordingly. That's more or less the message for citizens from the prime minister after a gas crisis, which disrupted power generation causing frequent outages over the last few days, has laid bare the fault lines of Bangladesh's 100-percent electricity coverage claims. It has also led to a flurry of coping strategies. Coping is survival 101 – but is this the best we can do?
The PM, besides urging citizens to cooperate with the government's plan, explained how the power crisis was made inevitable by the harsh economic sanctions imposed on Russia by the West, resulting in serious disruptions in commodity supply as well as sky-high prices, including of fuel. There is no arguing with that. What this meant for a power sector heavily dependent on gas – around 52 percent, to be precise – was reduced gas supply to the power plants, following a decision not to buy liquified natural gas (LNG) from the international spot market "until prices come down". The resulting power crisis has hit both individuals and industries alike, forcing the latter to cut production by as much as 50 percent.
The FBCCI has called for "power rationing" for different industries in terms of their priorities. But what about citizens? Will priorities, too, be set for rich and poor neighbourhoods? This is a multifaceted crisis where ordinary people are at the tip of the spear. Until recently, of the total power produced in the country, 56 percent was used by households. Sooner or later, outage will result in outrage. We need to find a solution beyond power rationing, "austerity in power consumption", gas imports, or unlimited subsidies to pay for them.
Experts say that the present crisis was actually caused by our overdependence on imports. We have untapped natural gas that can throw a lifeline to the sector. But instead of exploring our onshore and offshore gas reserves, the government has mostly relied on imports to ensure our energy security, which has always been a dangerous tactic given the unpredictable trend of fuel price fluctuation on the global market. Even now, most of our plans seem to revolve around imported LNG. Can we ensure our energy security if we keep relying too much on factors that we have no control over?
We, therefore, urge the government to move away from this overdependence. It must look inward and make gas exploration the mainstay of our energy policy, with an eye on renewable energy. While we try to cope with the new reality, we must not forget to prepare for such eventualities in the future and find a more permanent solution.