Can we finally expect a decline in road crashes?
Launch of the largest-ever road safety project in Bangladesh brings hope but also familiar concerns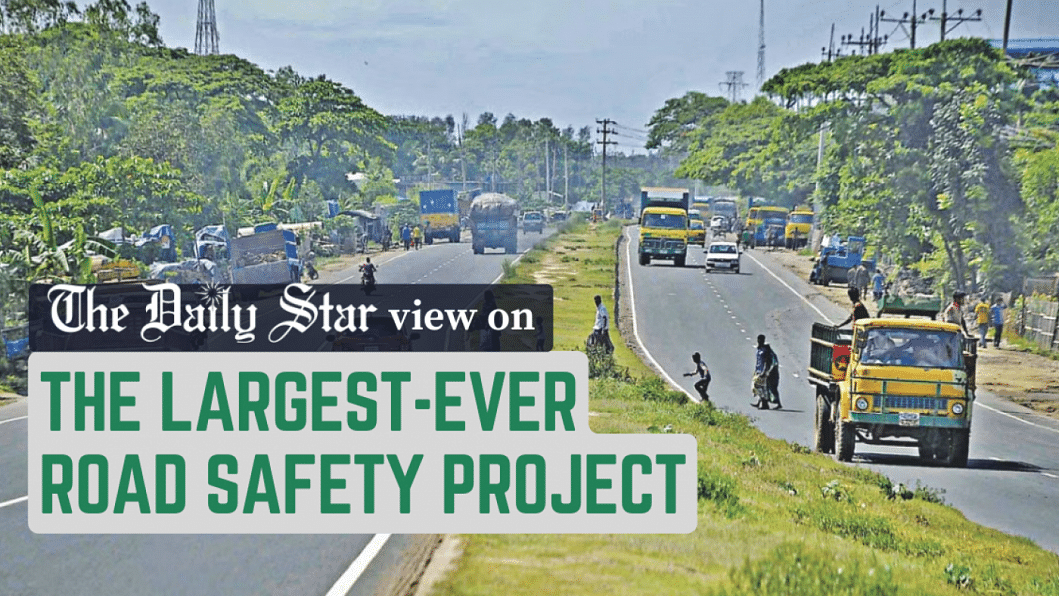 We are delighted to see the launch of Bangladesh's largest-ever road safety project financed jointly by the World Bank and the government. Totalling Tk 4,988.14 crore, the five-year project marks a milestone in the country's ongoing battle against deadly road crashes. According to a report by this daily, the project will focus on comprehensive road safety measures, including improved engineering designs, road signs and markings, pedestrian facilities, speed enforcement, and emergency care. These measures, to be implemented along two specific highways, are expected to reduce road traffic deaths by over 30 percent. There will also be measures targeting selected urban areas and district roads.
Crucially, the World Bank's appraisal report highlights the lack of accountability and coordination among relevant government bodies as being responsible for the devastating situation in the transport sector. It is thus heartening to learn of the involvement of vital institutions like the Roads and Highways Department, Bangladesh Road Transport Authority, Bangladesh Police, and the Directorate General of Health Services in the project. Their collaboration – which not only signals a shared commitment but also a recognition of the multi-faceted approach required to ensure road safety – is crucial for the effective implementation of this undertaking.
However, to expect one project to bring dramatic changes would be expecting too much. It is also crucial to reflect on the longstanding systemic challenges that have derailed past endeavours. While improving infrastructure and post-crash care is certainly essential to bring down casualty numbers, what is most problematic about our transport sector is the laissez-faire approach of those in charge, with the traffic and road safety rules hardly ever enforced. Accountability should extend to not just officials at the government bodies but also transport professionals and their associations.
So as we embark on this project, we must remember that it is not just about financial investment or infrastructure improvements. Ensuring road safety will require a fundamental shift in our attitudes, a culture of accountability and law enforcement, and continuous efforts to raise awareness among all road users. The success of this project will be measured not only in terms of reduced fatalities and injuries but also in changes brought to the mindset of all concerned, without which no initiative will be sustainable. It is also essential to ensure that such initiatives are extended to all regions of the country for a greater impact.