Another deadly month for road travellers
Crash figures from May show alarming lack of efforts from Bangladesh authorities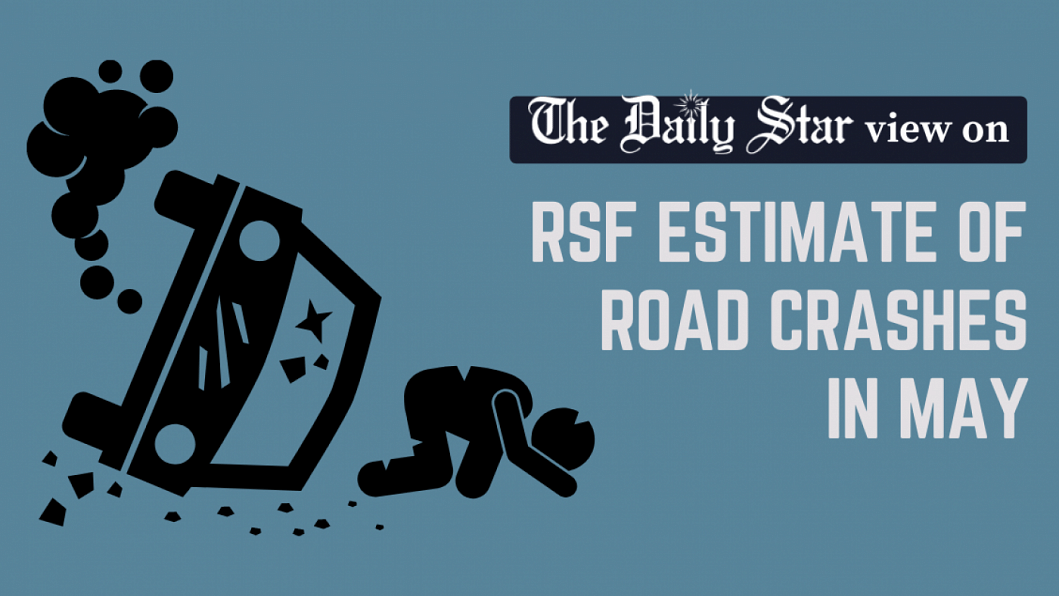 We are alarmed by the continuously high number of road crashes taking place across the country amid continued negligence by the authorities to reverse this trend. According to a report citing the findings of the Road Safety Foundation (RSF), 408 individuals lost their lives and 631 sustained injuries in 491 road crashes across the country in the month of May. The figures demonstrate how little progress has been achieved despite frequent promises by the government to make our roads safe.
The RSF study includes details that deserve to be taken seriously. For example, of all the crashes that took place in May, around 41 percent occurred on regional roads, most of them due to speeding. In addition, motorcycle accidents accounted for 34.55 percent of the total fatalities, which once again shows the danger that motorcycles pose to road safety. All this means that if the authorities take extra precautions on regional roads, prevent speeding, and better control/monitor the movement of motorcycles, we will be able to reduce the number of crashes and deaths.
However, these measures alone may not be enough to ensure road safety. For a greater impact, the authorities also need to bring the drivers responsible for crashes to justice. According to a Prothom Alo report, some 492 cases were filed for road crash deaths in Dhaka over the last two and a half years. While police have completed the investigation of 275 cases, they couldn't identify the responsible drivers in 116 of them. This is quite unfortunate. If the drivers cannot be identified and punished, will it not embolden other reckless drivers? Reportedly, police often do not investigate such cases with sincerity, which is one of the reasons for not finding the guilty drivers. This must change.
It also highlights the often-overlooked need for employing skilled drivers with decent salaries and proper working hours, and properly enforcing traffic rules as well as the Road Transport Act 2018. We must do everything necessary to reduce the number of road crashes and deaths.