4 chartered flights to evacuate 555 Bangladeshis from Sudan to Jeddah
Says State Minister Shahriar Alam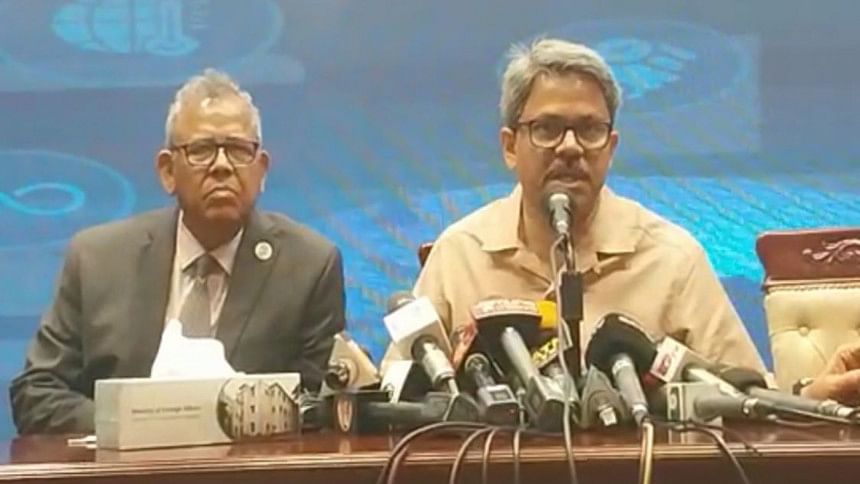 Bangladesh has chartered four planes to evacuate 555 Bangladeshis to Jedda, Saudi Arabia, from the conflict- stricken Sudan.
"We have chartered four planes with our own funds as we have yet to find available ships from the Saudi authorities to transport the Bangladeshis from Port Sudan to Jeddah," said State Minister for Foreign Affairs Shahriar Alam at the foreign ministry today.
Three of the flights will fly today and the other one tomorrow. From Jeddah, the Bangladeshis will be flown home by commercial flights.
Earlier on Monday, 136 Bangladeshis who were evacuated from Khartoum were brought back home.
They were supported by IOM with air tickets through its internal emergency assistance funding mechanisms to travel from Jeddah to Dhaka with support from Biman Bangladesh Airlines.
Upon arrival the returnees were provided with meals and onward transportation allowance from the Wage Earners' Welfare Board (Tk 3,000) and IOM (Tk 2,000).