136 Bangladeshis return home from Sudan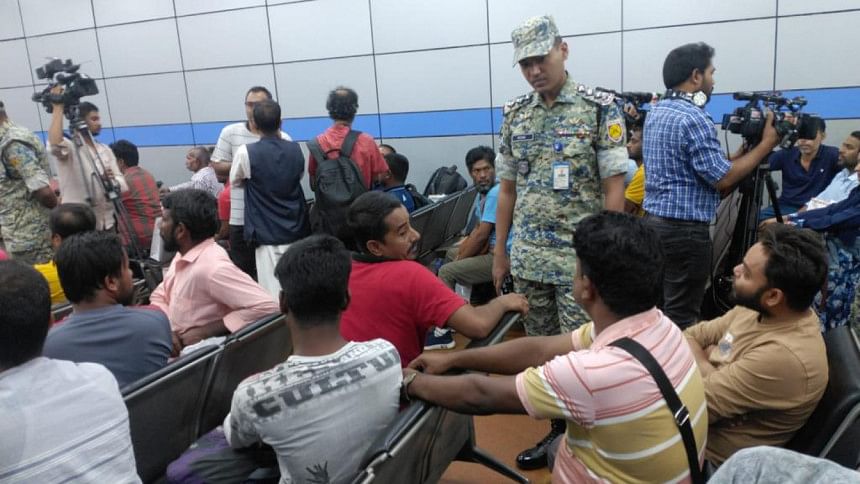 A total of 136 Bangladeshis, who were among those stuck in war-torn Sudan, returned home via Saudi Arabia today.
The Biman Bangladesh Airlines flight landed at Dhaka's Hazrat Shahjalal International Airport at 10:20am, bringing relief to the families that were anxiously waiting for their loved ones' safe return.
Imran Ahmed, minister for expatriates' welfare and overseas employment, welcomed the returnees at the airport and confirmed the information to reporters around 11:30am.
"Everyone will be financially supported to some extent," he said.
Meanwhile, the conflict in Sudan, which has been going on since April 15 between the Sudanese army and paramilitary forces, rages on.
More than 400 people have been killed in the conflict so far, including civilians, UN staffers, and Egypt's assistant defense adviser.
There are around 1,500 Bangladeshis in Sudan, and among them, about 700 have registered to return to the country. The remaining Bangladeshis are still waiting for their turn to come home safely.