Domestic plane skids off runway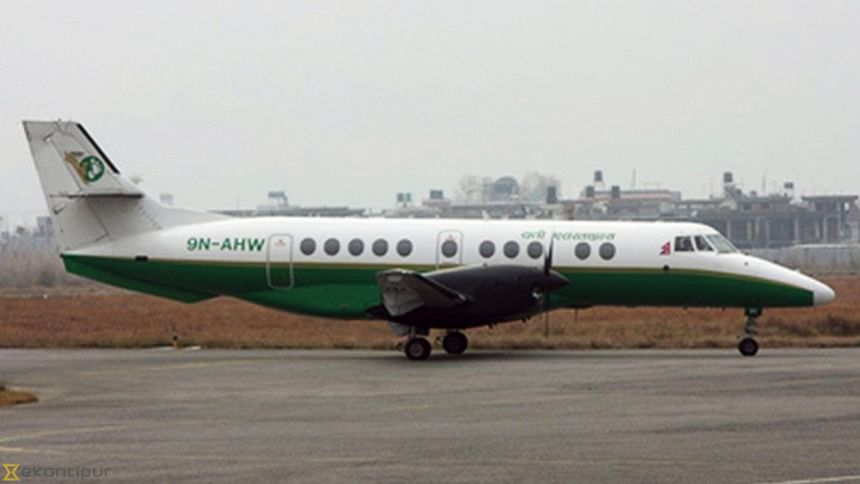 Nepal's only international airport had to be closed for some 11 hours after a domestic aircraft skidded off the recently repaired runway, officials said yesterday.
The Jetstream 41 was flying in to Kathmandu from Nepalgunj in southern Nepal late Saturday with 21 passengers onboard when it suffered a runway excursion before coming to a halt onto the adjoining grassland.
Nobody was hurt in the incident but incoming and outgoing flights to Nepal's sole international air gateway were diverted while authorities tried to remove the aircraft, which had become stuck in mud.
The airport reopened at 8 am Sunday after the aircraft was moved.
The incident comes amid mounting safety concerns over cracks on the runway's surface, which was repaired only recently.
Nepal has a poor air safety record and Nepal-based airlines are banned from flying in European Union airspace.
In April a Malaysian jet with 139 people on board aborted its takeoff and skidded off the runway. In March, a US-Bangla Airways plane crashed near the airport, killing 51 people.
The Himalayan nation has some of the world's most remote and tricky runways, flanked by snow-capped peaks with approaches that pose a challenge for even accomplished pilots.