Saarc countries to formulate common standards on facilities to migrant workers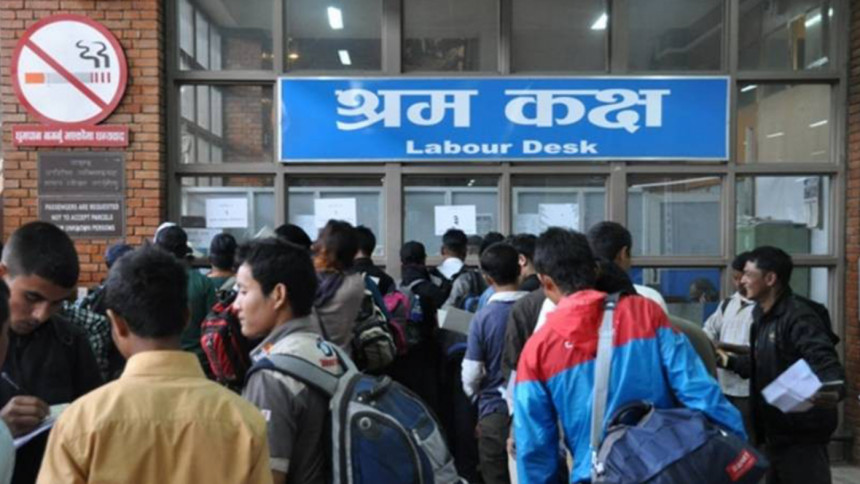 Concerned authorities of South Asian Association for Regional Cooperation (SAARC) have joined hands to formulate minimum common standards regarding facilities to migrant workers.
A two-day long consultative workshop on 'SAARC plan of action for cooperation on matters related to migration' that started in Kathmandu yesterday decided to formulate the standards for salary and facilities given to migrant workers and make a common strategy on ensuring their rights and ending their problems.
Inaugurating the event, Minister for Labour and Employment of Nepal Dipak Bohara said that the event aims to formulate a common plan for SAARC members to move ahead hand in hand with regards to foreign employment as foreign destinations and problems of migrant workers of SAARC members are the same.
He said that the 18th SAARC summit held in Kathmandu, Nepal has for the first time accommodated the issue of migration in its declaration, expressing hope that next SAARC summit would make a concrete plan on the issue.
Presenting a figure of around 35.1 million people from the SAARC countries alone having left for foreign employment, he stressed the need for SAARC countries to show solidarity with anti-human trafficking that is connected to foreign employment.
Likewise, secretary of the ministry Bishnu Lamsal viewed that SAARC countries should raise common voice on salary and facilities given to migrant workers and their security.
Also, joint secretary of the Ministry of Foreign Affairs Mani Bhattarai said that the workshop will be successful in formulating a common plan for the welfare of foreign workers.
The event was also attended by executive director of the Foreign Employment Promotion Board Raghu Kaphle and government officials of the respective ministry of labour and employment of SAARC countries.
 
*The Kathmandu Post and The Daily Star are members of Asia News Network (ANN) and share each other's contents.