U-19s hope to end SAFF duck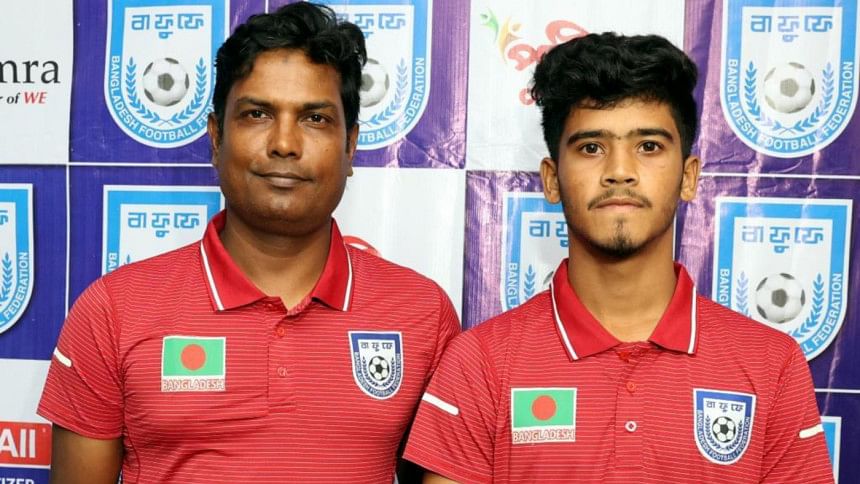 Bangladesh under-19 football team will leave for Kathmandu on Tuesday, hoping to lift the only South Asian trophy for the first time.
The SAFF Under-19 Championship, which has been held four times so far – changing age-groups from under-18 to under-20 level – will be held for the fifth time in the Nepalese capital from September 21 to September 30.
Bangladesh have participated in all four editions but failed to win any of those occasions, despite making the final on last three occasions – the only trophy missing from Bangladesh's cabinet in South Asian football.
The boys in red and green will have another opportunity to set the record straight as they leave for the Himalayan kingdom with high hopes.
Bangladesh will play their first match against defending champions India on the opening day and play against Bhutan, the other team in Group B, two days later.
Bangladesh coach Rashed Ahmed Pappu, at a press conference at the BFF House yesterday, said all their focus is on the India match.
"The first match against India is obviously a very tough match. All of our focus is on that match. If we can win the match, we will clearly be in the semifinals. Even if we draw that game, we will have an advantage," the coach opined.
Bangladesh captain Moinul Islam said that this tournament is an opportunity for the side to end their trophy drought.
"We didn't win a trophy in the last few tournaments. We will try to reach the final this time. We will try to take each game at a time and eventually win the title," the captain said.
Group A features hosts Nepal alongside Pakistan and Maldives. The top two teams from each group will play the semifinals and the final will be held on September 30.