Metro Rail: No half fare for students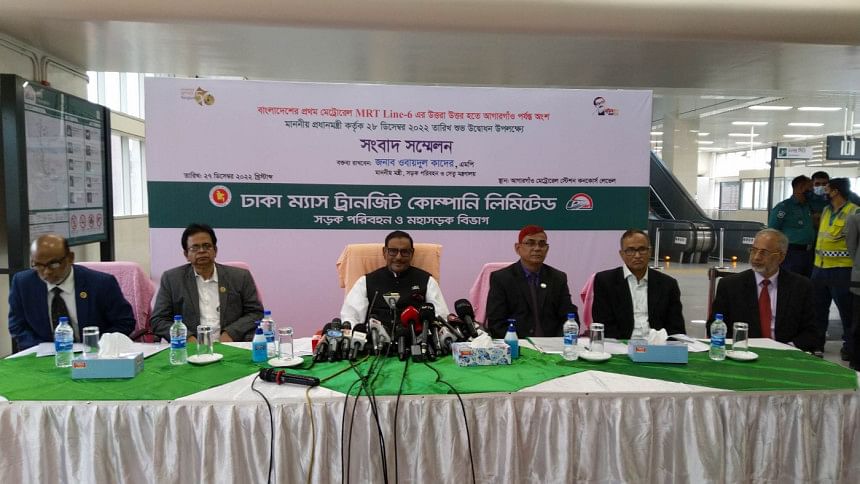 There will be no half fare for students travelling on the Metro Rail, MAN Siddique, managing director of Dhaka Mass Transit Company Limited, said today.
He said this when journalists at a press conference at Agargaon Station asked whether there will be any half-ticket system for students.
Road Transport and Bridge Minister Obaidul Quader was also present at the conference.
Siddique said those who will buy MRT Pass Card will get 10 percent concession in fare.
The wounded freedom fighters will avail free journey while people with special needs will get 15 percent discount for a single trip by using the cards, he said.
Children under three-feet flanked by their guardians will not need any tickets, Siddique said.
He hoped to start full-fledged operation by March 26 when train will stop at all stations between Uttara to Agargaon.
While addressing the conference, Quader mentioned that Prime Minister Sheikh Hasina will inaugurate Metro Rail tomorrow morning.