BNP men travel to Khulna by trawlers risking lives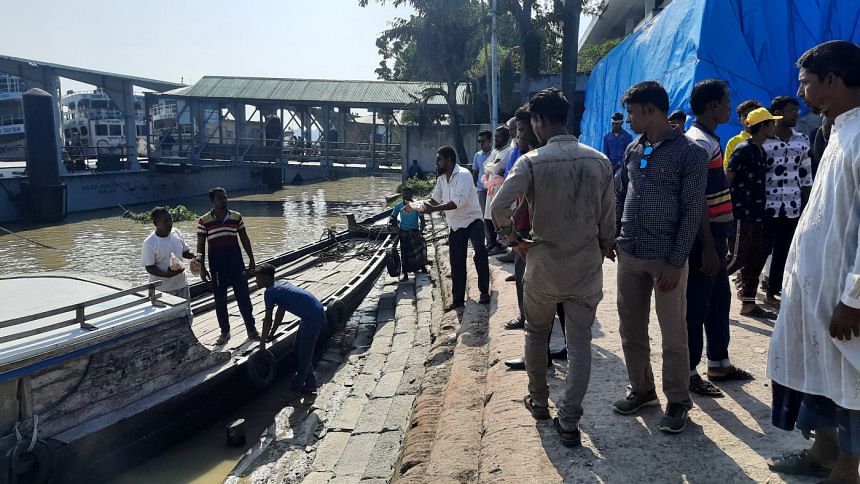 As bus and launch services remain suspend in Khulna, hundreds of BNP leaders and activists reached in Khulna city by trawlers to attend BNP rally today (October 22, 2022) --  risking their lives.
Many people were also seen coming in battery-run auto-rikshaws or motorcycles, our local correspondent reports.
Rafiqul Islam, general secretary of Moheswaripur Union BNP in Koyra, said, "We started by trawler at night because all launches and other types of transportation were suspended, and we arrived at the venue early morning."
"Traveling in small trawlers along the Shibsa River is very dangerous. However, hundreds of activists and leaders joined us braving the danger," he added.
Due to the District Transport Owners Association's strike, no buses have left or entered the district town from Koyra upazila since yesterday morning (October 21, 2022).