BNP rally: Khulna now "sea of people"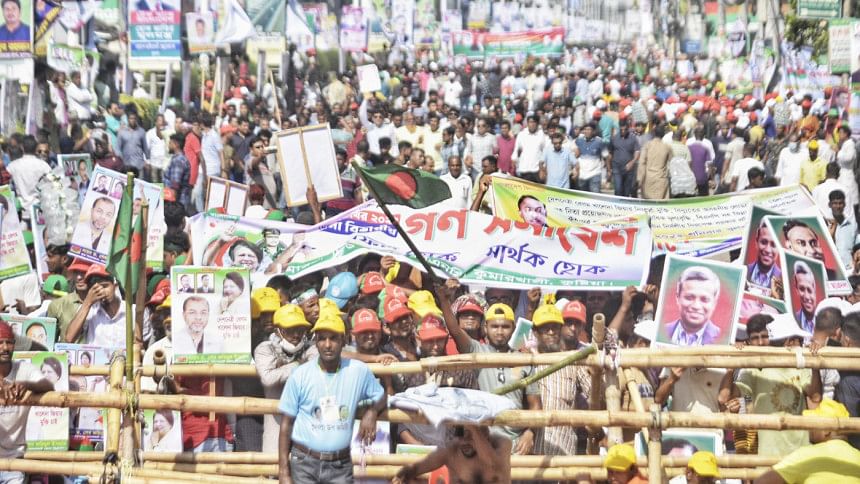 One can hear slogans while crossing Shibbari intersection in Khulna this morning (October 22, 2022) as people in small groups are moving towards the rally venue marching and chanting. Meanwhile, many has already arrived at the rally venue last evening.
Khulna Railway Station, Station Road, KD Ghosh Road, Picture Palace Intersection, Dak Bangla, Ferryghat Intersection are swarming with people. The places around the BNP rally venue were already filled with BNP supporters and activists before 12am.
There are crowds of people around the venue. Some are resting, some shouting slogans, while many are heard singing protest songs.
Most of the leaders and activists arrived at the venue on the night before the rally by trains and trawlers. Many have brought their private cars. At night, many leaders and activists slept on the streets and footpaths of the rally venue on sacks of plastic and newspapers.
Many were also seen sleeping there in the morning. Breakfast was sponsored by several leaders of the party. Food and drinks are being supplied in small pickups.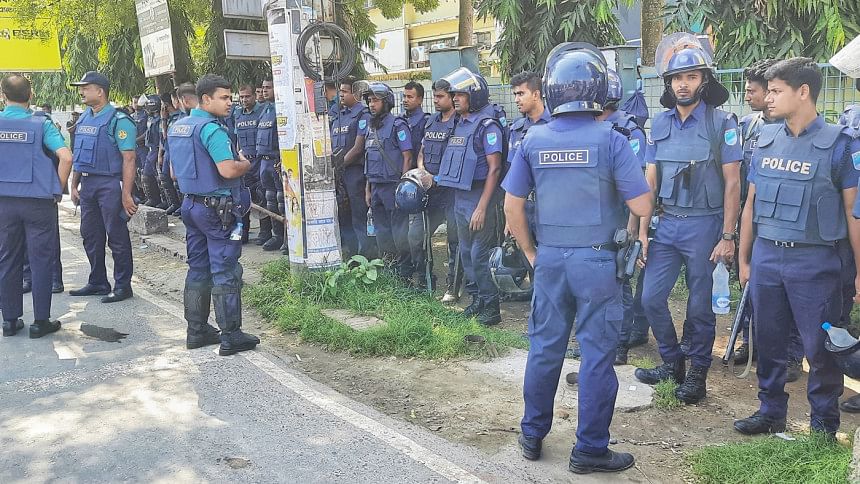 Mirajul Sheikh, a BNP supporter, came by train from Alamdanga of Chuadanga last evening as bus services were closed. He stayed the night under a bank at Ferryghat intersection with local leaders and activists.
"I was a little anxious while coming to Khulna. But not anymore after reaching the destination. The highway is now ours," he said.
"We don't know how the whole night went by! Our leaders were with us during the night. They give us courage," he said.
Shafiqul Alam Tuhin, member secretary of Khulna metropolitan BNP, said that there is no place to hold people thin morning.
"More than a thousand people have already taken position in the vicinity of Dakbangla intersection, Ferryghat intersection, Khulna railway station in Khulna city. At night, the leaders and activists were divided into different groups and stayed at the rally venue. They will stay there until the programme is over," he said.
"Khulna has become a sea of people," he added.
Police administration is on alert amid the public rally.