Shahabuddin declared president-elect of Bangladesh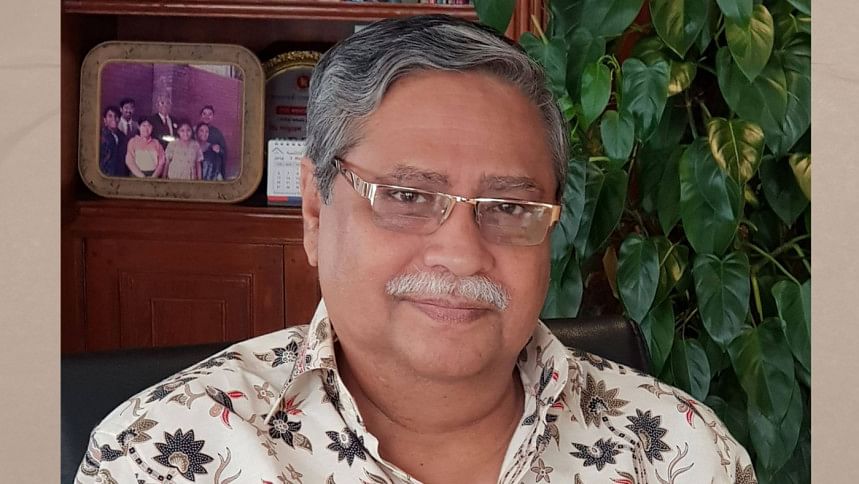 Md Shahabuddin, a retired judge and former commissioner of Anti-Corruption Commission, was declared as president-elect of Bangladesh today.
Chief Election Commissioner Kazi Habibul Awal told reporters at the Election Commission that Shahabuddin, the ruling party nominee, was elected unopposed.
The CEC said the commission will issue a notification in this regard today.  
Incumbent President Abdul Hamid's tenure will expire on April 24.
According to Article 123 of the constitution, the presidential election must be held 60 to 90 days before the expiry of each five-year term.
As per the constitution, Abdul Hamid cannot become president again as he was elected for two terms.
SHAHABUDDIN'S PROFILE
Born in Pabna in 1949, Shahabuddin is a lawyer by profession and a member of the Advisory Council of Awami League, Obaidul Quader said.
He completed a master of science at Rajshahi University in 1974 before obtaining an LLB degree from the same institution in 1975.
In 1971, he was the convenor of the Pabna chapter of Swadhin Bangla Chhatra Sangram Parishad, an alliance of students seeking independence.
Shahabuddin was imprisoned for several years following the assassination of Bangabandhu Sheikh Mujibur Rahman on August 15, 1975.
He was later appointed the law ministry's coordinator for the Bangabandhu assassination case.
In 1982, Shahabuddin joined BCS (judicial), and in 1995, he was elected general secretary of the Judicial Service Association.
He worked as a District and Sessions Judge and retired in 2006. He also served as the chairman of a labour court and lawyer of the Supreme Court after his retirement.
Shahabuddin acted as the chairman of Judicial Enquiry Commission to investigate offences like murder, rapes, looting and arson that followed the 2001 elections. The commission was formed following a court order in 2009.
As an ACC commissioner from March 2011 to March 2016, he was vocal against World Bank's allegations of corruption in the process of building the Padma Bridge, after the global lender backtracked on its $1.2 billion deal for the project.
The allegations were later found untrue by a Canadian court.
In December 2012, an ACC enquiry team did not found any material evidence against former communications minister Syed Abul Hossain in this connection.
In the National Council of Awami League in December last year, he served as election commissioner. He also worked as a journalist of Daily Banglar Bani from 1980 to 1982.
His wife Prof Rebecca Sultana is a former joint secretary of the government. They have a son.