Kamal doesn't know what is wrong with the banking sector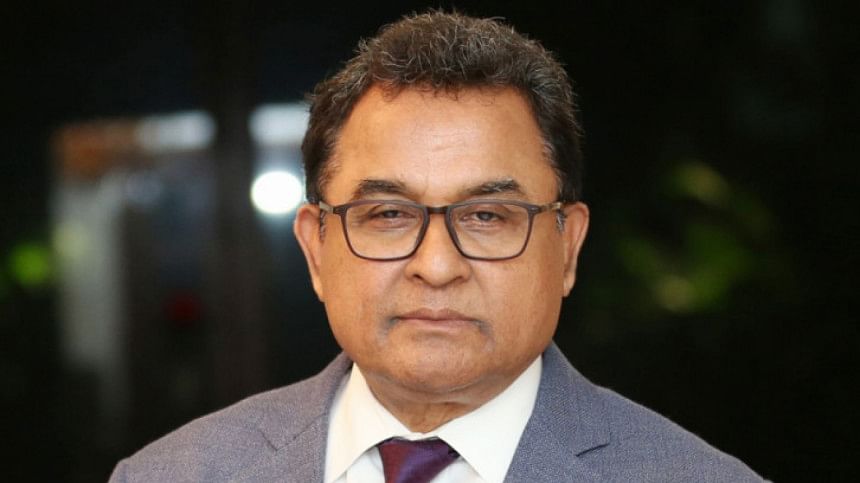 Islami Bank, Social Islami Bank and First Security Islami Bank lent about Tk 9,500 crore under suspicious circumstances, as reported by different media. Of the sum, Tk 7,246 crore has been taken from Islami Bank alone.
When quizzed on this and the delicate state of the banking sector on Tuesday, Finance Minister AHM Mustafa Kamal told journalists: "How is the state of the banking sector bad? Let us know in writing and we will look into it."
Is this an appropriate response at a time when the banking sector's defaulted loans keep scaling new heights? Does this mean the finance minister truly does not know where the banks are failing?
"By making such an irresponsible comment, he made the problem and its solution more complicated," said Muinul Islam, a former professor of the economics department of Chittagong University.
Previously, he asked for a written complaint for irregularities in the stock market.
"How can he expect that his duties will be performed by others? It is his duty to figure out which part of the banking system is in shambles. Why will the journalists inform him about this in writing?"
The three banks under discussion are controlled by one Chattogram-based business giant, which also owns four other banks.
One group owning seven banks is a high-risk factor for any economy, Islam said, while urging the government to act fast and wrest control of the banks from the group.
"If the loans are linked with them, then something suspicious is going on here. I don't understand why the government is not intervening," he added.
Anu Muhammad, a former professor of Jahangirnagar University's economics department, echoed the same and termed Kamal's comment irresponsible.
"The finance minister has made it his duty to safeguard and hide people who are taking loans in that manner."
It is the finance minister, finance ministry, the Bangladesh Bank and the government's duty to dig out information on corruption in the banking sector.
"If they fail to realise the implications, if they feign ignorance, it only proves that people who are causing damage to the banks through loans and laundering money are actually doing it with the implicit blessing of the government. The finance minister's comment made this clear," he added.
Salehuddin Ahmed, a former central bank governor, blamed the banks' management, board and the BB's weak monitoring for the state of the banking sector.
"As a whole, BB's weak monitoring should get the highest amount of criticism."
On many occasions, the problems are clearly identified.
"But the people related to the government do not work properly and with conviction. If the government has an honest intent, then they can solve all these problems," he added.