Human rights in Bangladesh: European Parliament moves resolution expressing concern
Vote on resolution later today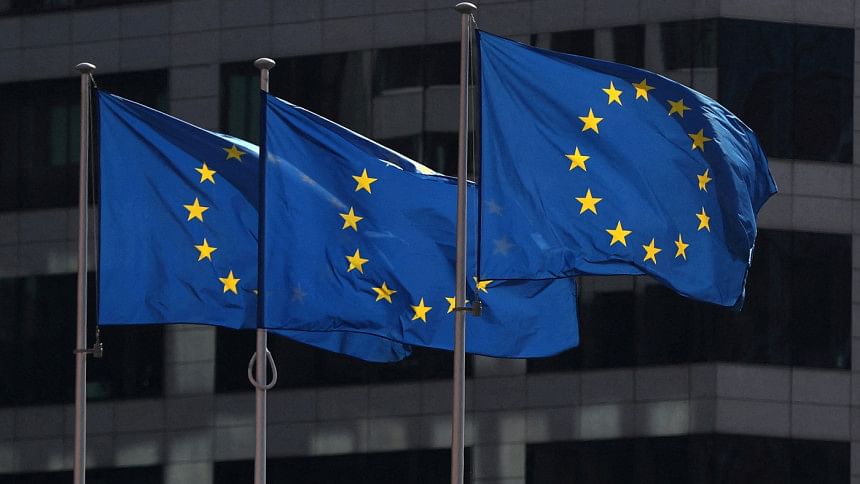 The European Parliament yesterday moved a joint resolution expressing concerns over the deterioration of the human rights situation in Bangladesh, while calling for adherence to international standards to ensure civil and political rights.
Six members of European Parliament participated in a debate on the motion in France last night.
The vote on the resolution, titled "Motion for a Resolution" on the human rights situation in Bangladesh, notably the case of rights organisation Odhikar, is scheduled to take place today in Strasbourg at noon local time.
It expressed deep concern over the arrest of opposition leaders and the use of force against protesters in Bangladesh, while calling upon the government to ensure a conducive environment for free, fair, and inclusive elections in 2024.
The resolution highlights the importance of ensuring a safe and favourable working condition for non-governmental development organisations, human rights activists, and religious minorities.
As per the resolution, the human rights conditions in Bangladesh have significantly worsened, encompassing issues such as extrajudicial killings, enforced disappearances, limitations on freedom of expression, and workers' rights.
The resolution urged the government to promptly and unconditionally drop all charges against representatives of Odhikar and to reinstate the organisation's registration.
Additionally, the government has been called upon to facilitate the utilisation of approved foreign grants by civil society organisations.
The resolution underlines the importance of respecting due process, and urges the government and judicial authorities to respect international standards and cooperate with the UN bodies to ensure these standards are met; insists that international observers are permitted to attend court hearings.
It also urges authorities in Bangladesh to cooperate with human rights organisations, in order to collectively bring an end to human rights abuses in the country, including enforced disappearances and extrajudicial killings.
The motion reiterated the call on the government to repeal the Digital Security Act and encouraged it to adopt cybersecurity legislation that fully complies with international standards.
The members of the European Parliament called on the European External Action Service, the EU Delegation and the Member States' embassies in Bangladesh to raise human rights concerns at the highest levels and increase their support for local human rights defenders, union workers and journalists under attack, including by monitoring trials.