Higher inflation, lower GDP this fiscal
Projects ADB in its Asian Development Outlook 2022 Update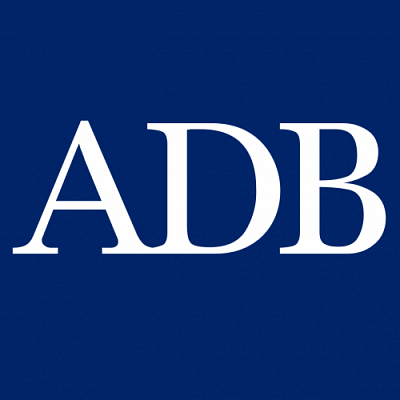 Life is set to get tougher for the poor and the low-income people as the Asian Development Bank yesterday projected that inflation in Bangladesh would average 6.7 percent this fiscal year, up from 6.2 percent in fiscal 2021-22.
Average inflation accelerated to 6.2 percent last fiscal year from 5.6 percent in fiscal 2020-21, reflecting strong domestic demand and higher global oil, gas and commodity prices resulting from supply disruptions caused by the Russian invasion of Ukraine.
The taka's depreciation against the US dollar also contributed to higher inflation, said the ADB's Asian Development Outlook 2022 Update unveiled yesterday.
This year, the government set a target to restrict inflation to within 5.6 percent. But in the first two months, inflation averaged 7.52 percent. The government is yet to release the statistics for August, which it usually does at the beginning of the following month.
However, inflation in Bangladesh so far appears to be in line with regional peers like India, Pakistan, Nepal, Thailand and Singapore.
Rising global commodity prices, increases in domestic-administered prices of all types of fuel and an expected upward adjustment in domestic power tariffs are the main factors that will stoke inflation in the coming months in Bangladesh, the ADB said.
This fiscal year's monetary policy will have a tightening bias to contain inflation.
This along with the increased food and agriculture subsidies and a cut to 15 percent from 62.5 percent in customs duties on imported rice are expected to constrain food inflation.
In another stroke of bad news, ADB revised down its growth forecast for Bangladesh for this fiscal year to 6.6 percent from its earlier 7.1 percent projection.
"Bangladesh's economy registered robust GDP growth of 7.2 percent in fiscal 2021-22. While economic growth is expected to moderate slightly to 6.6 percent in the next fiscal year, it remains very robust compared with other countries in the region."
The lower forecast reflects lower consumption expenditure on weaker export demand and income, an uncertain outlook and domestic production constraints, it said.
Domestic power and energy shortages, together with rising input and transport costs, will weigh on industrial production.
The economic fallout and uncertainty over the war in Ukraine will slow growth in key export destinations and substantially reduce export momentum and growth in the coming months, according to the Manila-based lender.
Public investment will slacken on government austerity measures prompted by slowing revenue growth and higher import costs. Lower private investment will also slow growth, it said.
"The government is navigating the prolonged external economic uncertainties relatively well and has implemented appropriate policies to reduce the external imbalance,"  said Edimon Ginting, ADB's country director for Bangladesh.
The trade deficit is forecast to widen to $37.5 billion (7.3 percent GDP) this fiscal year on faster growth in imports than exports.
Remittances will rebound and are forecast to increase by 9.5 percent. Inflows will be buoyed by the 253 percent growth in Bangladeshis going abroad for employment in fiscal 2021-22.
Despite a wider trade deficit, the current account deficit is forecast to narrow slightly to 3.6 percent of GDP in fiscal 2022-23 due to increased remittances.
The main downside risk to the outlook is a weakening in exports caused by global uncertainty over the prolonged war in Ukraine. Adverse weather events are perennial risk, the report added.
"Turbulent times like these are also a good time to accelerate reforms that would improve the country's growth prospects in the medium term," Ginting said.
Reforms include improving domestic resource mobilisation, deepening the financial market and enhancing competitiveness to promote the creation of productive jobs in the private sector.
Uncertainties in the international energy market provide a good momentum to accelerate reforms to achieve the country's climate change goals and expand domestic renewable energy supply to reduce dependence on fossil fuels, said Ginting, who assumed his current role in October last year.
"If Bangladesh wants to be an upper middle-income country by 2031, if you look at the experience of many other countries in the region, to move from lower middle-income country to upper middle-income, the source of growth needs to be different -- it has to be innovation and productivity."
Productivity would come from enhanced aptitude of its people, he said, while urging the government to ramp up its investment in human resource development.
To facilitate greater expenditure for human capital development, resource mobilisation has to be accelerated.
"We need to tax more for that growth."
Thanks to Bangladesh's economic progress, there is now a larger middle-income demographic. "They need to be in the tax basket."
He went on to advise the government to harness the power of technology to collect more taxes.
"The bottom line of all this is good tax administration. Improving the tax administration is the key to increasing domestic resource mobilisation."
Logistics infrastructure and regulatory framework must improve if the country is to become an upper middle-income country.
"Formalisation is also one side of moving up to the upper middle-income bracket. It is easier to tax the formal sector than the informal sector," he added.