Deportees from KSA: Neglect writ large as one dies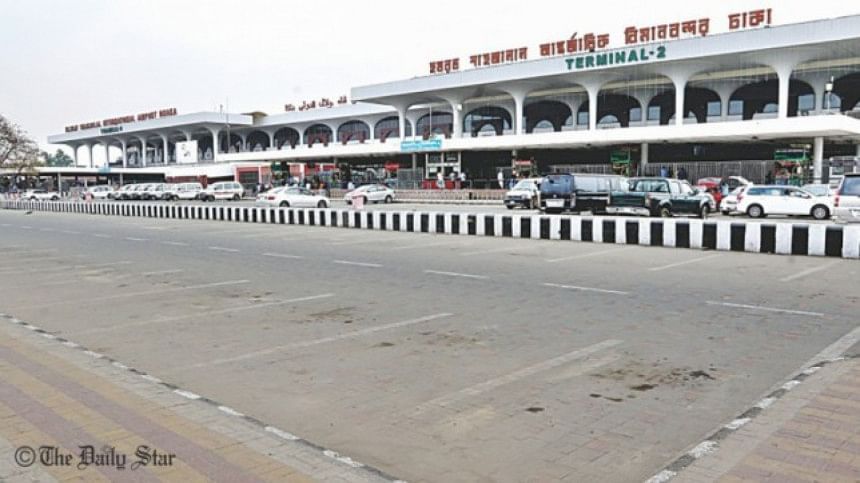 A deported migrant worker died and another one fell sick during their flight back to Dhaka from Saudi Arabia yesterday.
Allegations have been made that the deceased Nazir Ahmed, of Chattogram's Lohagara upazila, was neglected during the flight and sick Imam Hossain, of Sylhet's Gowainghat, was left at the Dhaka airport without treatment for two and a half hours.
Nazir was confirmed dead by a doctor shortly after the flight landed at Hazrat Shahjalal International Airport around 11:30am, according to Sharier Sazzad, the airport's health officer.
After arrival in Dhaka, there was nobody to take Imam to a hospital.
Eventually, he was taken to Kurmitola hospital with the assistance of Brac, according to Shariful Islam Hasan, associate director of Brac's Migration Programme and Youth Platform.
Other migrant workers on the flight stated that due to confusion over who would take Imam to hospital, he was left at the airport for two and a half hours.
Security personnel later contacted Brac for help. Brac officials then rushed to the airport and took Imam to the hospital around 2:30pm.
Mohammed Miran Hossain, director of Aviation Security at the HSIA, mentioned that the HSIA health department is supposed to deal with sick passengers.
NEGLIGENCE THE NORM
Brac's Shariful said every year between 50,000 and 60,000 Bangladeshis are deported and they face negligence.
Between 2008 and 2022, about 8.11 lakh people have been deported and Saudi Arabia alone sent back around 3.65 lakh, he said.
The migrants deported from Saudi Arabia suffer at both ends, he said.
"We have even observed Bangladeshi migrant workers being deported in chains from Malaysia," he noted.
Regarding the deceased, Shariful said, "When the migrant worker was boarding, he was so ill that he had to rest his head on another worker's shoulder.
"The question now arises: Why was such an unwell migrant worker allowed to fly? Even if he was permitted to fly, why did not the pilot declare a medical emergency?"
He highlighted the lack of support for migrant workers returning with mental trauma, and noted the absence of a mechanism or comprehensive structure to care for this vulnerable group.
He said, "Every day, migrant workers are returning from different countries. To address their needs at the airport, we urgently require a Standard Operating Procedure. This doesn't require significant funding; what we need is willingness."
"Instead of blaming someone, we need to develop an institutional structure together where these deportee migrants can get care at each stage as they return empty-handed in a vulnerable condition."
Fakhrul Alam, assistant director of Prabashi Kalyan Desk at the HSIA, claimed that they were preoccupied with the deceased worker's body and arranging its transportation to his home.
He mentioned that Prabashi Kalyan Desk had also sought funds from the relevant ministry to provide food for returning workers, but they were yet to receive the funds.
Responding to queries about the delay in sending the sick worker to hospital, he said the worker's condition wasn't critical.
Terming the incident unfortunate, Tipu Sultan, president of the Recruiting Agency Oikya Parishad, demanded a proper investigation into the alleged negligence and bringing the responsible to book.
"Migrant workers send their hard-earned money to our country every year, which has a huge contribution to the country's economy, GDP growth, and foreign reserves. However, despite their contributions, they do not receive proper respect and dignity and are left unattended when they land at the airport," he added.
Ahmed Monirus Salehin, senior secretary at the Expatriates Welfare and Overseas Employment ministry, said, "I will have to investigate how such an incident could have happened. It is the responsibility of our ministry to look after migrant workers who fall sick ... ."