Biman's Delhi flight to resume next month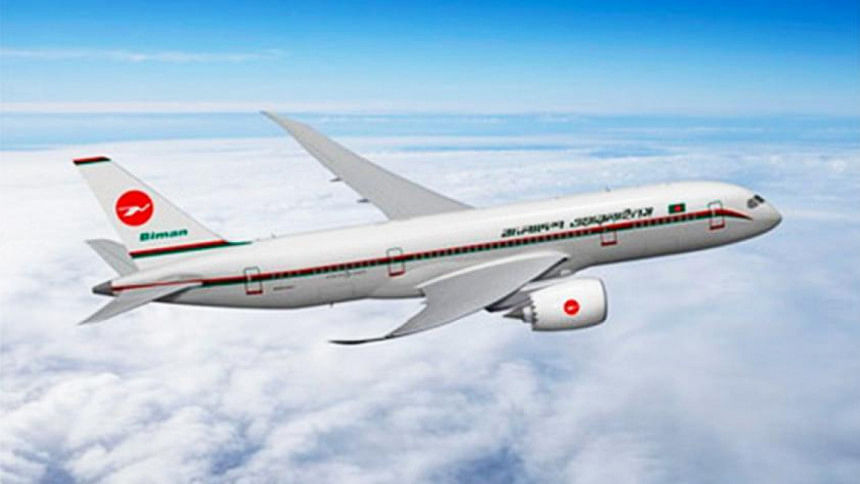 Biman Bangladesh Airlines is going to resume its flight operations between Dhaka and Delhi in April to boost the bilateral relations and trade and commerce between the two countries.
The decision was made at a meeting between Civil Aviation and Tourism Minister Rashed Khan Menon and Indian High Commissioner Harsh Vardhan Shringla at the ministry yesterday.
The Indian envoy also drew the minister's attention to launching flights on Dhaka-Guwahati route.
Giving emphasis on forming a regional cooperation to ensure development, Harsh Vardhan said if the flight operation on the route begins, the London-bound Shillong passengers can easily use Osmani International Airport in Sylhet.
"Meanwhile, they [passengers] would even be able to visit several tourist spots, including Cox's Bazar," he added.
In the meeting, the civil aviation minister brought up the issue of signing Teesta water-sharing deal between the two countries.
In response, the Indian envoy said, "India is very much aware of the issue."