Budget for children in last 2yrs: It rose in numbers, fell compared to GDP
Speakers at CPD-Unicef roundtable suggest setting aside 20pc of public expenditure budget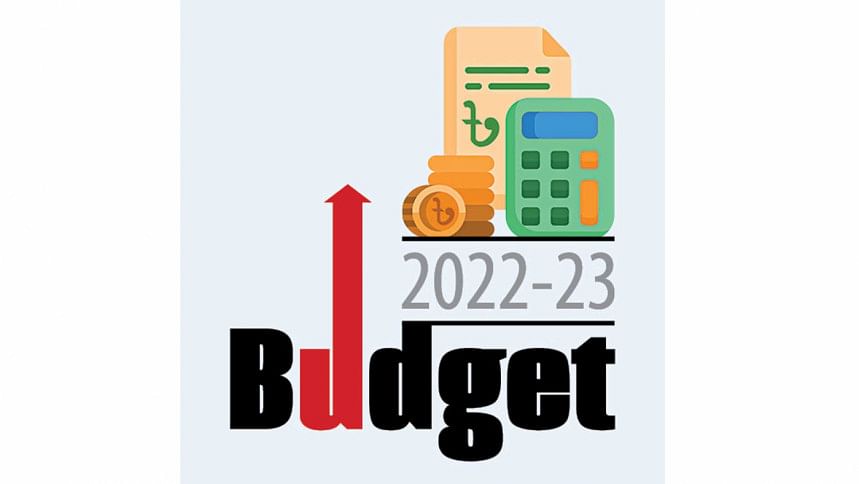 Although the child-centric budget allocation increased in terms of size over the last two fiscal years, it dropped from 2.78 percent of Gross Domestic Product (GDP) to 2.63 percent.
The government needs to increase spending on children gradually over the coming years to meet its target of allocating 20 percent of the public expenditure budget for children, speakers said at a roundtable yesterday.
They also suggested that the government should focus on recovering learning losses by bringing back dropouts to schools, and ensuring their access to essential health services, preventing child marriage and child labour.
The speakers demanded the government form a separate directorate for children affairs to focus more on their rights.
The roundtable titled "Allocations for Children in Bangladesh's Public Expenditure" was jointly organised by the Centre for Policy Dialogue (CPD) and Unicef, with support from the European Union, at The Daily Star Centre in the capital.
Presenting the keynote, Professor Mustafizur Rahman, distinguished fellow of the CPD, said, "Although the child-centric budget allocation was increased over the last two fiscal years by 13.3 percent, it dropped from 2.78 to 2.63 percent in terms of GDP."
He said in terms of share of the total national budget, the child budget remained at 15 percent.
About learning loss, Mustafizur said quoting several reports, "During the pandemic, only 21 percent students were able to participate in online or TV classes. Around 94 percent of rural students could not attend those."
Also, some 10 percent students had to start working to support their families financially, which hampered their education, he added.
Talking about demographic dividend, he said the number of dependent people will be on the rise by 2050. "So, we need to invest more in today's children than in adults."
During a panel discussion, Campaign for Popular Education (Campe) Executive Director Rasheda K Choudhury said, "Children should not only be brought back to schools, but also be retained there."
She criticised the cultural affairs and food ministries' limited focus on the allocations for child budget.
The educationist said Mid-Day Meal programme is supposed to give incentives for bringing back children to schools and it should be fully implemented by 2024. 
Veera Mendonca, (officer-in-charge) representative of Unicef Bangladesh, said, "Investing in children especially during their early years brings the greatest return for the country, $13 return from $1 investment, while realising their fundamental rights, and giving them an opportunity to grow to their full potential."
Aroma Dutta, vice chair of the Parliamentary Caucus on Child Rights, said the government needs to have better coordination between the planning, finance, education, and women and children affairs ministries.
She demanded separate ministries for children and women affairs.
Speaking at the event as the chief guest, Planning Minister MA Mannan admitted that child marriage increased during the pandemic.
"We saw a big jump in the number of child marriage during the pandemic. As the pandemic was not expected, we had no option to reduce it. But we can work on bringing them back to school. If they need more than regular stipend, the relevant ministry would try to provide them with it," he said.
Kashfia Feroz, director of girls' rights at Plan International, Bangladesh, termed one percent allocation for child protection "depressing".
Shaheen Anam, executive director of Manusher Jonno Foundation, said, "We always shout for allocating more budget, but we usually don't talk about the implementation or we don't monitor it. We should check how many children benefited from that allocation," she said.
Mahfuz Anam, editor and publisher of The Daily Star, said, "Unless you remind the government from time to time, budget allocation for children would not happen. For that, you can seek help from the media."
He said budgetary allocation for children deserves much more media attention.
Eiko Narita, deputy representative of United Nations Population Fund (UNFPA), urged the government to utilise to a great extent the demographic dividend window by allocating more funds to adolescent growth in the next national budget.
"The government should invest more in highlighting adolescent growth by enhancing spending on education and the protection sector," she said.
Maurizio Cian, head of cooperation of the European Union delegation to Bangladesh, said, "The necessity is still there to devote more resources especially to the early days of a child, and to provide monetary support to allow pregnant and other mothers to buy necessary food."
Khan Md Nurul Amin, chief of the General Economics Division at the planning ministry, said, "The government's eighth five-year plan says more investment will be a priority for every child and all strategic actions are being taken."
Md Shamim Jahan, acting country director of Save the Children in Bangladesh, said the private sector is coming forward [in the children sector]. "So, we should consider their involvement in the budgetary allocation for children."