A BPC concern robs state coffers of Tk 472.7cr
Finds CAG compliance report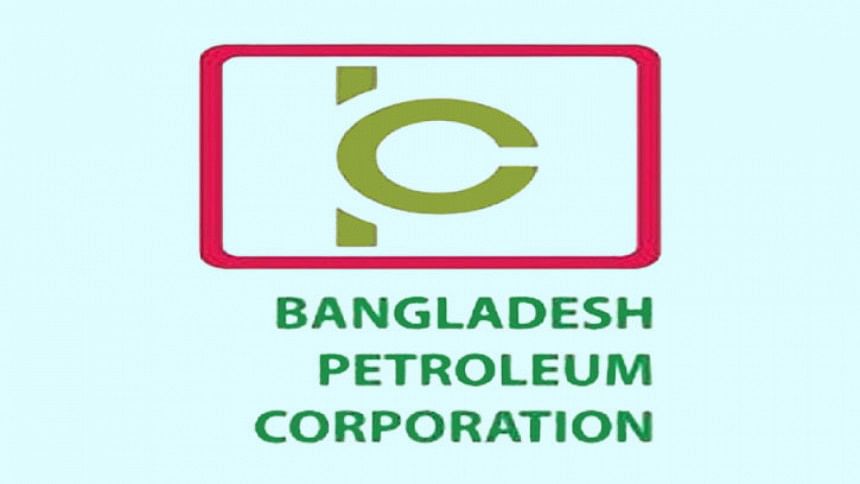 The government has been deprived of Tk 472.7 crore for 21 counts of irregularities by Standard Asiatic Oil Company, a subsidiary of the Bangladesh Petroleum Corporation, found an audit.
The disclosure comes after the Comptroller and Auditor General (CAG) pored over the company's books from fiscal 2012-13 to 2019-20 and made field visits.
Standard Asiatic Oil Company (SAOCL), which is a 50-50 joint venture between the BPC and the Asiatic Industries, is involved in the blending and marketing of engine oil and lubricating oil for vehicles; the marketing of diesel oil; the marketing and distribution of bitumen, liquefied petroleum gas and furnace oil; and supplying jet fuel to aircraft at Cox's Bazar International Airport.
The anomalies include embezzlement by top officials, high rates, overtime, missing funds, irregularities in payment of litigation fees and violation of the Income Tax Ordinance and VAT Rules.
Moinuddin Ahmed, one of its five directors and the president of its management advisory committee, was found to be involved in the irregularities, according to the report.
For instance, the company has Tk 194.7 crore missing thanks to non-payment of dues for lubricating oil sold by SAOCL to Asiatic Oil Company, which is owned by Ahmed, from fiscals 2011-12 to 2013-14.
SACOL's books would show that AOCL had furnished cheques against the invoice amount but the cheques were not deposited in its bank accounts.
Besides, as per Company Act, such transactions between sister companies are not allowed.
"This is a serious irregularity," the CAG said, while calling for legal action against AOCL for non-payment of dues.
Ahmed also took out Tk 86.7 crore from SAOCL's bank accounts for company purposes from fiscals 2011-12 to 2013-14 without furnishing any vouchers or invoices for the advances.
He also withdrew Tk 23.11 crore from fiscals 2012-12 to 2015-16 in advances thanks to no withdrawal ceiling for Ahmed. He never returned the sum.
When the CAG sought an explanation for the irregularity from the company, it said the amount was local expenses for lube base oil, additives and other raw material imports.
The answer was not satisfactory and the CAG called for action against those responsible.
Ahmed is being investigated by the Anti-Corruption Commission for the two incidents of misappropriation. His passport has been seized and he has been slapped with a travel ban.
With the money embezzled from SAOCL, Ahmed bought two flats in his wife's name in Dhaka's upscale Gulshan Avenue for Tk 12.37 crore and six flats for Tk 10.31 crore in Dhaka's Lalmatia, North Kamalapur, Baridhara, Bashundhara and Chattogram's Halishahar, found ACC investigations.
He also withdrew Tk 38.85 crore from four bank accounts of SAOCL and deposited the sum in two of his accounts.
SAOCL has a hole of Tk 68.5 crore in its books due to missing 134,325 drums of bitumen that it had imported between fiscals 2013-14 and 2018-19.
The guard of the warehouse in Chattogram's Port Colony where the bitumen drums were stored acknowledged releasing goods against demand orders from AOCL to the CAG auditors. But the warehouse's owner denied the existence of any such documents.
The company did not have any stock reports. The auditors held the BPC responsible for such lax internal controls and called for an investigation on the matter to bring to book those responsible for the financial loss.
Another Tk 64.8 crore is missing from SAOCL's account in connection with lube base oil and bitumen imports from fiscals 2013-14 to 2019-20.
The company authority had issued non-account payee cheques in the name of Gulf Petroleum PTE, Gulf Petroleum plc, United Oil Company and United Petrochemical as an expense related to the letters of credit.
The cheques were cashed and no voucher or invoice was found to support the expense. The signatures behind some of the cheques show that SAOCL executives had cashed the cheques, the report said, while holding Ahmed and Mohammed Shahed, a former general manager of the company, responsible for the irregularity.
The two also bought life insurance premiums for Tk 38.5 crore. The money came out of SAOCL's bank accounts.
Despite repeated requests, Ahmed could not be reached for comment, while Shahed died of Covid-19 in December 2020.
Contacted, Nasrul Hamid, the state minister for power, energy and mineral resources, said: "BPC is responsible for looking into the issue of SAOCL. If BPC finds any irregularity, then they can take action."
SAOCL's management is being changed and all activities of the organisation are being monitored regularly to bring transparency to its financial transactions, said BPC Chairman ABM Azad, who sits on the company's board.