Dhaka, Delhi to sign deal on energy cooperation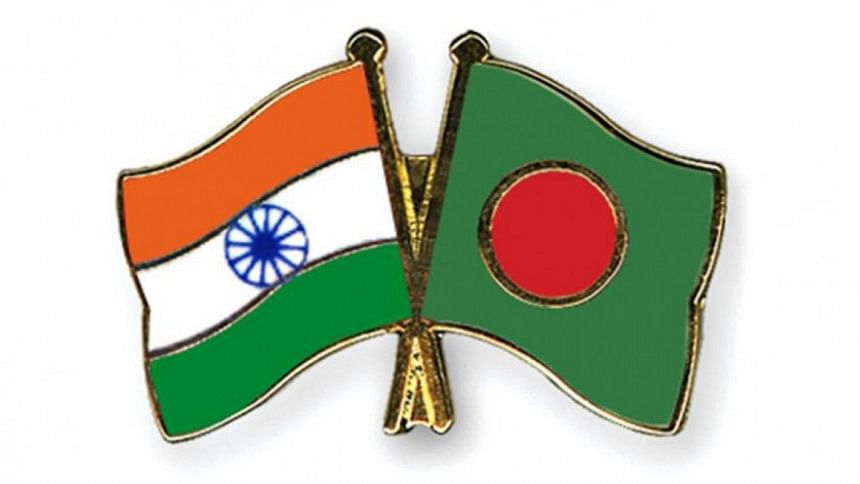 Bangladesh Petroleum Corporation (BPC) and Indian Oil Corporation Ltd (IOCL) will sign a memorandum of understanding (MoU) on cooperation on downstream oil and gas sector opportunities in Bangladesh on Monday.
Visiting Minister of State for Petroleum and Natural Gas Dharmendra Pradhan will witness the MoU signing, said Indian High Commission in Dhaka.
Pradhan who is in city on a three-day visit will meet Prime Minister's Energy, Power and Mineral Resources Adviser Dr Tawfiq-e-Elahi Chowdhury and State Minister for Power, Energy and Mineral Resources Nasrul Hamid, during his stay in Dhaka.
He will also visit Chittagong on Tuesday to witness the awarding of contract by Eastern Refineries Ltd to Engineers India Limited (EIL) as project management and consultant for its 3 MMTPA refinery expansion project.
Pradhan is accompanied by CEOs of major Public Sector oil and gas companies and senior officials of his Ministry.
He arrived here today to follow up on the 'ambitious agenda' set between Bangladesh and India during the visit of Indian Prime Minister Narendra Modi to Bangladesh in June 2015, said the Indian High Commission in Dhaka.
On arrival, he met Prime Minister Sheikh Hasina and conveyed that the India-Bangladesh bilateral relationship has become pragmatic and mature over the last few years.
He discussed all the bilateral issues pertaining to hydrocarbon sector between the two countries.
Pradhan referred to the supply of 2200 MT High Speed Diesel (HSD) to Bangladesh from Siliguri Marketing Terminal of Numaligarh Refinery ltd (NRL) to Parbatipur Depot of Bangladesh Petroleum Corporation (BPC) in Bangladesh and said that India was planning to continue supply of HSD in a sustainable manner.
He noted the ongoing collaboration between companies from both countries in the hydrocarbon sector ranging from trade in petroleum products, exploration work and consultancy services.
Pradhan thanked Prime Minister Sheik Hasina for encouraging support received from her government.
He shared the details of Indian hydrocarbon infrastructure project proposals in Bangladesh, including setting up of LPG import terminal at Chittagong by IOCL and sought favourable consideration for creating a win-win situation for both sides.
Pradhan also discussed the 'Indo-Bangla Friendship Pipeline' and called it as an important project for both countries.