Barapukuria plant: Shortage of coal may halt power generation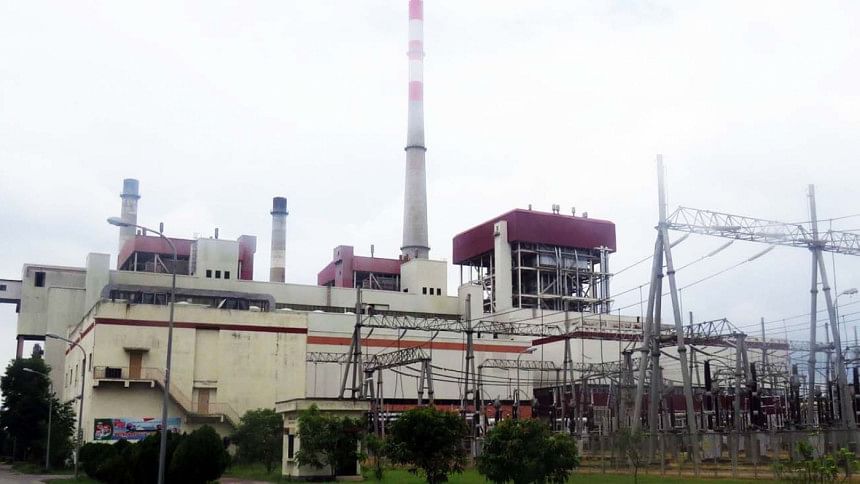 The Barapukuria 525MW coal-fired power plant may be mothballed once its current stock of coal is depleted later this month due to uncertainty over the resumption of coal supply from the nearby mine for underground development works.
Coal production at the mine has been suspended since April. The power plant, which is located at Dinajpur's Parbatipur upazila, is fired entirely by the coal supplied by the mine.
At present, the power plant's third unit, which is of 275 MW, is operational, while the other two units -- of 125MW each -- are in recess for insufficient coal supply.
There are about 60,000 tonnes of coal in stock, which is enough to run the third unit for the next 20 days at the current rate.
About 3,200 to 3,500 tonnes of coal are needed in a day to keep the unit fully operational.
In the last couple of days, 300MW of power has been generated, which is beyond the unit's capacity to ease the rising load shedding around the country.
If coal supply is not resumed by early next month, power generation will either be halted or the plant will be operated at minimum production capacity, said officials of the Bangladesh Power Development Board.
"It is unlikely that coal supply will resume in early August as the development works are still going on," said a top official of BPDB.
Those development works require at least four months, so as per schedule, it should wrap up at the end of August.
Everyone is working arduously to complete the work as early as possible, according to Md Kamruzzaman Khan, managing director of Barapukuria Coal Mining Company Limited.
Production is supposed to start in the middle of August, he told The Daily Star.