Attack on Biman server forced delay in salary payments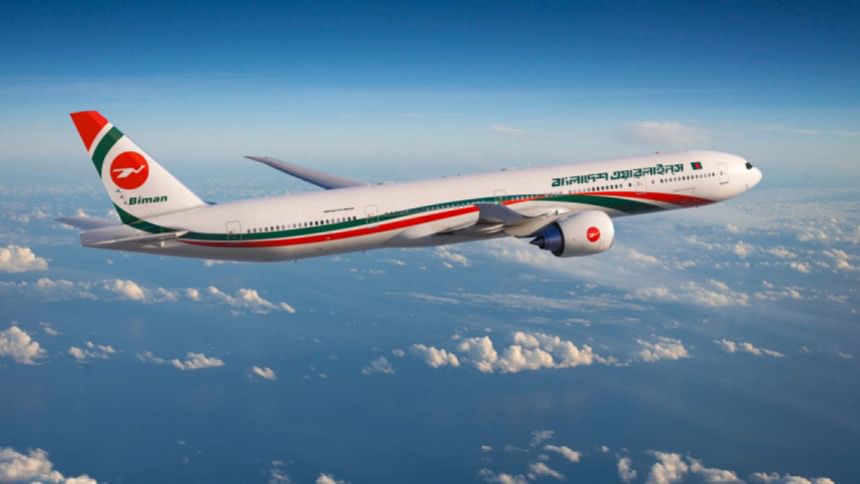 Around 4,000 employees of Biman did not get their salaries for the months of March and April on time as the authorities are yet to fully restore the server, which was attacked by ransomware on March 18.
Ransomware is a type of malware that accesses data and threatens to publish it, or permanently blocks access to it unless a ransom is paid.
The ransomware had access to all the emails sent by every single official in Biman, including sensitive information about airplanes, routes, crew, pilots, airports, schedules, passengers, purchase, billing, procurement and many others.
Hackers reportedly demanded $5 million in ransom for restoring Biman's access to its server.
If the ransom is not paid, the hackers threatened to make public about 100GB of data, which include passport details of passengers, employees, and reports on other carriers.
The data the hackers are threatening to make public also includes flight, cargo, and crew information of all flights.
The attackers also claimed to have access to Biman's software for human resource management, financial resource management, and enterprise resource planning.
Biman and aviation insiders furnished this paper with documents stating these in late March, following the attack.
The Biman authorities, however, had then said that no data was stolen and that the hackers did not demand any ransom.
"The management paid our salary for the month of March manually on the basis of the salary we had drawn in February as the authorities did not have access to the accounting system," a pilot of Biman Bangladesh Airlines told The Daily Star yesterday.
"We didn't get any pay slip while drawing our salary and we were not given any allowances and overtime," the pilot said, wishing anonymity.
Usually, Biman's employees get their salaries on the first or second day (if the first day falls on Friday or a government holiday), Biman insiders said.
Another pilot said they received their salaries for the month of April last night (May 7) and such delay was "unprecedented".
Payments for March were similarly delayed, Biman employees said.
The airline's respective department is facing difficulties since the incident in March as the authorities lost its internal payroll data after the attack, said a top official of the Biman finance department.
"The delay was not because of the fund crisis. It was because we had to recover the total accounting system and we had to ensure whether the system was accurate."