Tensions on border: Dhaka should take it to UN immediately
Experts say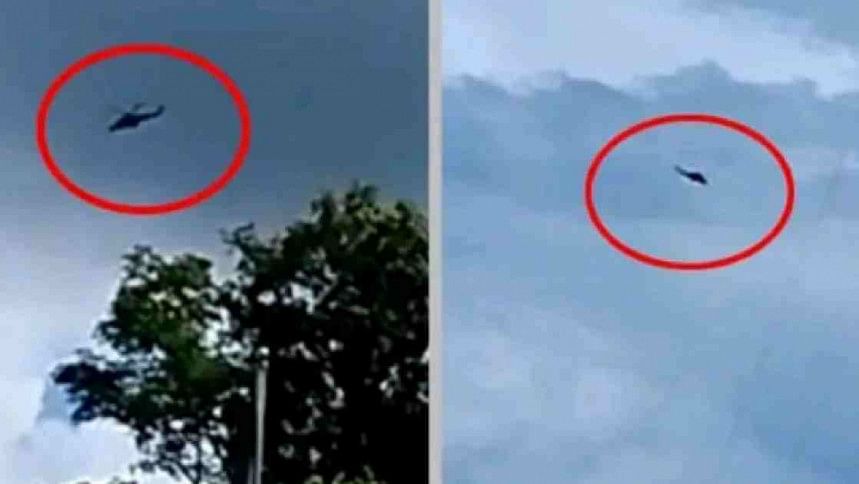 Myanmar, by its actions near the border, have lately been violating international rules and posing serious threats to the sovereignty of Bangladesh, analysts have said.
They said this against the backdrop of the landing of mortar shells on the Bangladesh side over the last few weeks. Shells fired from Myanmar also killed a Rohingya man and injured five others on no-man's land on Friday.
Security and international relations experts said Bangladesh, under these circumstances, has the right to have military deterrence to ensure the safety of its people and protect its territory. 
They suggested that Dhaka immediately brief the UN secretary general and security council, and the foreign diplomats here with documented evidence of Myanmar's violations of land and airspace.
"If even a brickbat lands on the Bangladesh side [of the border], it is a violation of international rules. Myanmar has to shoulder the responsibility," said Major Gen (retired) Abdur Rashid, executive director at the Institute of Conflict, Law and Development Studies.
Conflicts between the Myanmar military and Arakan Army have flared up in Northern Rakhine and Chin states in early August, with the Myanmar military firing mortar shells from fighter jets and sometimes flying helicopters over the Bangladesh-Myanmar borders.
Since mid-August, the foreign ministry has summoned Myanmar Ambassador to Bangladesh, Aung Kyaw Moe, three times and handed a protest note as shells landed in the Bangladesh side of the border.
Moe explained that the landing of the mortar shells was not intentional and was a result of the conflicts inside Myanmar.
Meanwhile, 18-year-old Iqbal Bari was killed and five others were injured on Friday night as a shell fired from Myanmar exploded at a Rohingya camp on no-man's land near Bandarban's Tumbru bazar.
About 4,000 Rohingyas, who fled the 2017 military crackdown in Myanmar, live there.
"What happened on Friday night is an escalation of [Myanmar's internal] conflict. Whatever the reasons may be, this is not acceptable," Rashid said.
Repeated influxes of Rohingyas into Bangladesh since the 1980s and Myanmar's violations of air and land space have kept relations between the two countries in a tense state.
The biggest influx took place in 2017 when about 7.5 lakh Rohingyas from Myanmar took shelter in Bangladesh. Foreign ministry officials said Myanmar violated both land and airspace five times that year and the year after.
In 2008, a Myanmar navy ship entered the disputed territory of the Bay of Bengal, causing a standoff, which was resolved through diplomatic negotiations.
Analysts say Bangladesh has been facing enormous economic, security and diplomatic challenges for sheltering about 1.2 million Rohingyas.
Despite repeated efforts, the repatriation could not take place, with the situation in Rakhine state not being conducive enough.
Bangladesh has been dealing with Myanmar bilaterally to resolve the Rohingya crisis, but analysts say that has not been effective.
One cannot ignore the idea of a conspiracy to draw Bangladesh into the war with Myanmar, and its repeated land and airspace violation is a provocation, they added.
Prof Imtiaz Ahmed, of Dhaka University's international relations department, said Myanmar may think that if there is a conflict on Bangladesh-Myanmar border, the Rohingya repatriation may be delayed and forgotten.
"But we should stay calm. Engaging our military will be to Myanmar's benefit," he said.
Abdur Rashid, however, said military deterrence and diplomacy can go together.
"If Myanmar does not understand the language of peaceful diplomacy, Bangladesh should use the language that Myanmar understands."  
Both Imtiaz and Rashid think Bangladesh should take the issue to the multilateral forums, engage the regional powers, including China, India, Japan and the Asean, apart from maintaining strong bilateral negotiations with Myanmar.
Imtiaz said the Myanmar military is now weak because of its conflicts with pro-democracy civilians and various insurgent groups. Internationally too, the military is under pressure for it killed some 2,000 civilians since it took control of power through a coup in February last year.
Former foreign secretary Shahidul Haque said conflicts in the Rakhine and Chin states means instability in the whole region.
"There is no alternative to effective diplomacy," said Haque, now Bangabandhu chair at the University of Delhi.
He too suggested the immediate briefing of the situation to foreign diplomats in Dhaka, along with the UN secretary general and security council.
Meanwhile, Home Minister Asaduzzaman Khan said Bangladesh wants a peaceful solution to any crisis with Myanmar. If it does not work, Dhaka will take it to the UN.
Talking to reporters after an event in the capital's Dhaka Ahsania Mission, he said Dhaka repeatedly warned Naypyidaw, but it did not pay heed.
"Any firing in Myanmar should remain confined there, [it should] not cross the border. BGB is in contact with Myanmar border security force [in this regard]."