Under what authority Rab picked up Sultana without any case: HC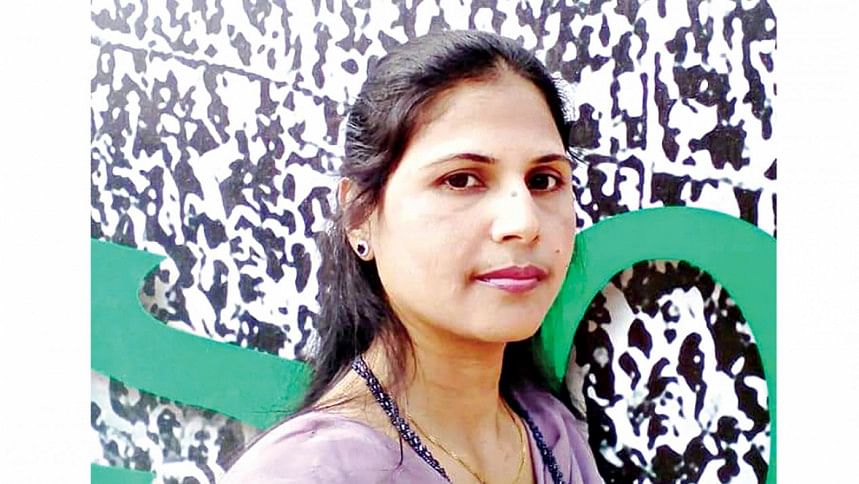 The High Court today questioned under what authority the Rapid Action Battalion picked up Sultana Jasmine of Naogaon, who died in custody on March 24, though she was not accused in any case at the time of her detention.
"It is an admitted fact that Rab picked her up at 11:50am on March 22 and she was taken to Naogaon hospital at 1:15pm the same day after she became sick. Then she was taken to Rajshahi Medical College Hospital at 9:20pm the same day where she died on March 24. What happened with her during the period from her detention to taking her to Naogaon hospital and where she was kept in that duration?" questioned the High Court.
"She might have committed a heinous crime. But she has the right to get protection and justice. There are rules for regulating the Rab, which is a special force. Can Rab detain any person without any case? Our concern is whether Rab followed relevant procedures in dealing with her," the HC bench of Justice Farah Mahbub and Justice Ahmed Sohel said during the hearing of a writ petition.
The bench asked Attorney General AM Amin Uddin to submit the post-mortem report of Sultana before it by April 5 and fixed 2:00pm on April 5 for further hearing of the petition.
Earlier in the day, Supreme Court lawyer Manoj Kumar Bhowmick filed the writ petition as a public interest litigation with the HC, seeking its directive on the government to form a high-powered committee led by a retired judge of this court in order to probe the incident stated in a report under a headline line "Sued under DSA: Woman dies in Rab custody" published on The Daily Star on March 27.
During the hearing of the petition, Manoj told the HC that Rab has been established as a special elite force in order to prevent some particular offences like robbery, murder and drug smuggling. It has no authority to conduct an investigation into a case filed under the Digital Security Act (DSA).
Police have the authority to investigate such cases as per section 154 of the Code of Criminal Procedure (CrPC), but Rab conducted a probe into the case that was filed against Sultana under DSA, 31 hours after her detention.
Rab has not produced Sultana before a court in 24 hours of her detention, and all these acts of Rab are illegal and unlawful, he argued.
Opposing the writ petition, Attorney General AM Amin Uddin told the HC that the claim that Sultana Jasmine was kept in Rab custody for more than 24 hours and was not produced before a court, is absolutely incorrect.
Placing some documents from the hospitals and Rab office in Naogaon before the HC judges, the attorney general told the bench that Sultana was in the custody for some time, more than one hour, as she was admitted to the hospital after she became sick.
Some of her objectionable mobile phone conversations, which should not be disclosed in the open court, have been uploaded online and printed after she was detained, for which said felt demoralised and mentally pressured as she has a son who is a university student, he argued.
The attorney general also said Rab has the jurisdiction under the relevant law to conduct an investigation into any case filed under the DSA.