Sued under DSA: Woman dies in Rab custody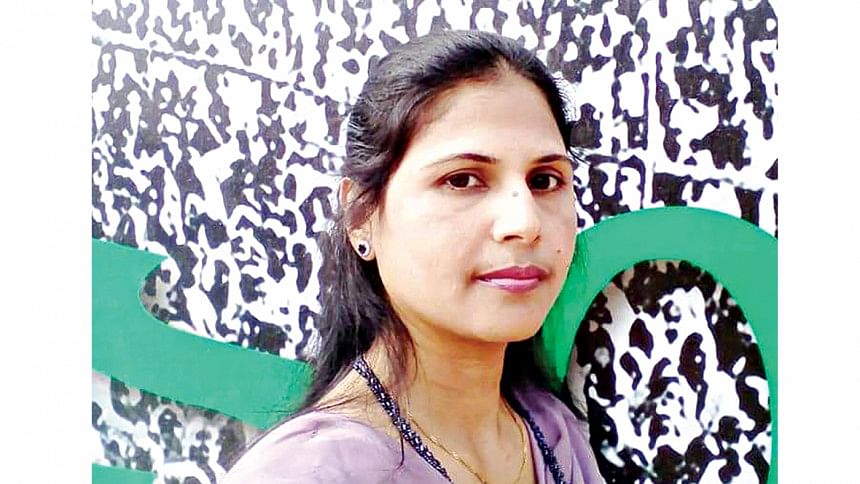 An employee of a Naogaon union land office who stood accused in a case under the Digital Security Act died in the custody of Rab-5 after suffering haemorrhages of the brain.
Rab officers told doctors Sultana Jasmine, 38, suffered a fall.
Her son Shahed Hossain Saikat, a student of Chattogram University, said, "She died due to torture in Rab custody. She has a mark of injury on her head."
Family members said she was in perfect health.
Rab picked up Sultana around 10:00am on Wednesday (March 22) when she was on her way to Chandipur Union Land Office where she was an office assistant, law enforcers said.
She died at 10:00am on Friday (March 24) at the Rajshahi Medical College Hospital (RMCH).
A day after her detention, she was sued under DSA in Rajshahi "for syphoning off money from job seekers using a Facebook account".
Faisal bin Ahsan, officer-in-charge of Naogaon Sadar Police Station, told The Daily Star that Rab did not inform police about the arrest and they learnt about the matter from the media.
Sultana's uncle Nazmul Haque Montu, a former councillor of Naogaon municipality, said, "My niece was intercepted at Muktir Mor by a white microbus carrying Rab officers. We had been looking for her in various [Rab] camps since but failed to locate her. Around noon, we heard that she is under treatment at Naogaon Sadar Hospital."
Her family rushed there to find her unresponsive. She had a bruise on her head.
"Rab said that she suffered a stroke but she was young and in perfect health. Why would she have a stroke in Rab custody?" Montu added.
Sultana was moved to the RMCH the next day.
RMCH Director Brig Gen FM Shamim Ahmed said that Sultana was brought in by a Rab team in a critical condition around 9:20pm on Thursday.
"She was unconscious and was immediately rushed to the neurology ward. From there, she was transferred to the intensive care unit, because her condition continued to deteriorate. We did a CT scan and found multiple intracranial bleeds in her head," he said.
Her health deteriorated too fast for the doctors to revive her, he said, adding that they found an external bruise on her head.
Enamul Haque, the local government director of the Rajshahi divisional commissioner's office, sued Sultana in the case filed under the Digital Security Act with Rajpara Police Station in Rajshahi city, said Officer-in-Charge (investigation) Ruhul Amin.
Interestingly, the case was recorded at 5:10pm on Thursday, more than 31 hours after she had been picked up by Rab and when she was unresponsive in a hospital bed.
Enamul said he had been receiving complaints from people who were defrauded through his Facebook account which was hacked in 2017. This continued when he was serving in Natore, Chapainawabganj, and Rajshahi.
He said he filed general diaries with police stations in Natore and Chapainawabganj.
Enamul joined the Rajshahi divisional office and sought the help of Rab in November last year after receiving similar complaints, the director said.
He said he filed the case taking help from the Rab investigation.
Rab officials concerned did not pick up phone calls despite repeated attempts by this correspondent.
However, Bangla daily Prothom Alo quoted Rab-5 Company Commander Major Nazmus Sakib as saying, "Rab received a complaint of financial fraud against Sultana. There were allegations of unusual transactions in her bank account. Rab found the allegations to be authentic after scrutinising her bank statement."
"… She was taken into Rab custody in Mukti Mor area for interrogation. But soon after her arrest, she fell ill. She was rushed to Naogaon Sadar Hospital. After initial treatment, the doctors advised she be taken to Rajshahi. She died of a stroke at Rajshahi Medical College Hospital on Friday," he added.
He said Sultana's body was handed over to her relatives yesterday afternoon.
Assistant Commissioner (Land) of Naogaon Rafiqul Islam said, "Sultana has been working for a year in my office and I have not heard of any accusations of corruption against her."