What really happened to Sultana in Rab custody?
Rab's modus operandi again comes into question as calls for independent investigation grow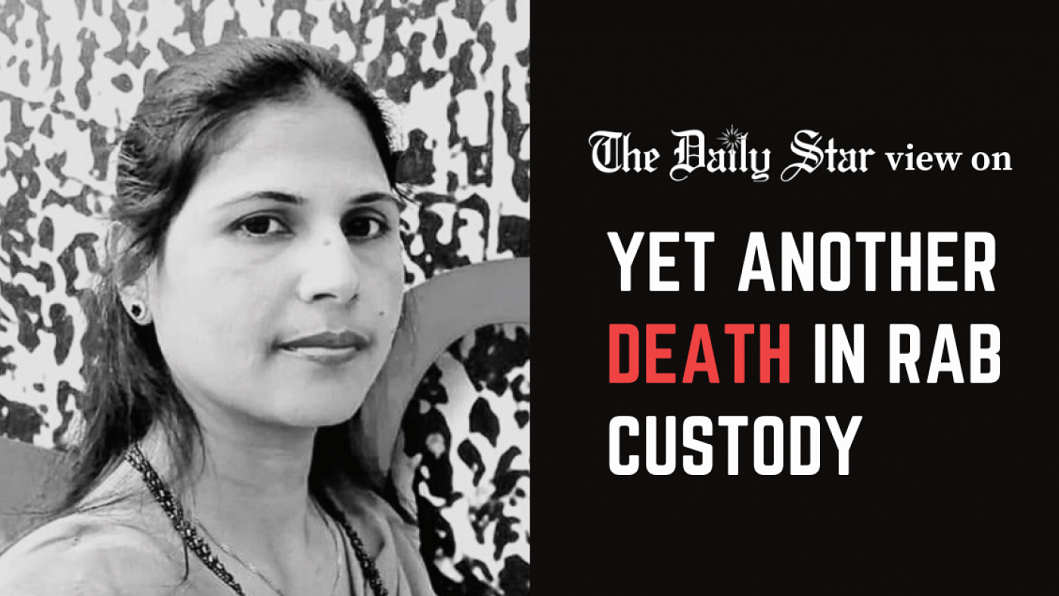 The untimely and suspicious death of a young woman who was in the custody of the Rapid Action Battalion (Rab) raises a number of questions and concerns. The woman, an employee of a Naogaon union parishad land office, died in the custody of Rab-5 after suffering haemorrhages of the brain. She was picked up at 10am on March 22 when she was on her way to Chandipur Union Land Office, where she worked as an office assistant. However, just 48 hours later, on March 24, she was declared to have died at the Rajshahi Medical College Hospital.
According to Rab, the woman died after suffering a stroke. But her family members said she was in perfect health. So, why would she suffer from a stroke while in Rab's custody? In fact, why is it that so many people who were apparently in perfect health, according to those who knew them, suffered from fatal health issues while in the custody of our law enforcement agencies? Shouldn't that be a major concern? According to doctors, the woman in question had an external bruise on her head as well as multiple intracranial bleeds. Rab's supposed explanation for that was that she had fallen down. So again, we must ask, why do people so frequently fall ill, have accidental injuries, or suffer from fatal health problems suddenly while in Rab's custody? How is the Rab handling its detainees that such incidents have become so common?
On that same topic, why did the Rab record her case – of syphoning off money from job seekers using a Facebook account, under the Digital Security Act (DSA) – more than 31 hours after she had been picked up and when she was unresponsive in a hospital bed? According to Rab, there were allegations of unusual transactions in her bank account, which it found to be authentic after scrutinising her bank statement. So why is it that the case was not filed earlier? The incident raises serious questions about Rab's way of conducting its operations, as did another occurrence only a few days ago, on March 17, which had resulted in the death of a 65-year-old man during a shooting incidence; another victim was also shot in the leg. Neither of them, however, had any involvement with the case.
Needless to say, all such unexplained occurrences have resulted in a deep sense of injustice building up among the people – particularly because, in many cases, Rab's version of the story differs substantially from that provided by witnesses and others. Unfortunately, we never see any independent investigation being conducted to find out the truth and clear the air, despite repeated calls to do so.
We are heartened by the High Court passing an order wanting to know the details of Rab personnel involved in arresting and interrogating the woman. We would, however, like to plead to the court to launch an investigation into the incident. Given the numerous serious allegations against Rab, as well as the imposition of international sanctions, independent investigation is the only way of restoring the government's already dwindling credibility when it comes to handling such deaths.