Saudi Arabia arrests 2 ex-officials of its Dhaka embassy
Both admitted to sending part of the bribe money to Saudi Arabia and investing the rest outside the Kingdom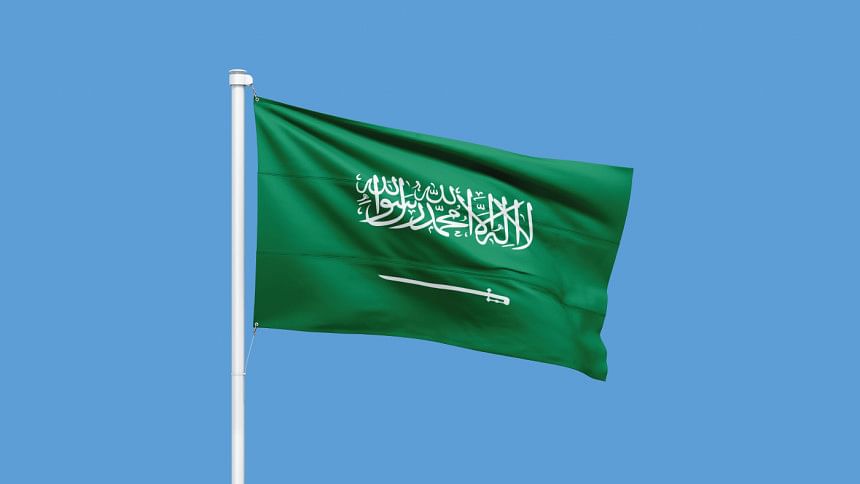 Saudi Arabia's Oversight and Anti-Corruption Authority has arrested two former officials of the Saudi Embassy in Bangladesh for taking bribes equivalent to 5.4 crore Saudi riyals (Tk 154 crore) for issuing work visas to Bangladeshis.
The arrestees are Abdullah Falah Mudhahi Al-Shammari, former head of the consular section and deputy ambassador at the embassy, and Khaled Nasser Ayed Al-Qahtani, deputy head of the consular section, reports Al-Marsd Newspaper from Saudi Arabia yesterday.
Both admitted to sending part of the bribe money to Saudi Arabia and investing the rest outside the Kingdom.
Sources in Dhaka told this newspaper that three Saudi embassy officials were suspended around two months back for taking bribes from the recruiting agencies for issuing work permits. The name of the third official could not be known.
Two of them were later arrested in Saudi Arabia.
The findings by the Saudi anti-graft body were corroborated by some international recruiting agents of Bangladesh who did not want to be named fearing reprisals.
According to them, about a year back, the Saudi Embassy in Dhaka started charging recruiting agencies $220 to $250 for every work visa, violating rules.
"The embassy suddenly set a rule that one recruiting agency would not be allowed to submit more than 20 visa applications a week. An agency would submit applications once a week," a recruiting agent said.
However, many agencies had several hundred passports to deal with. As they were desperate to have the work visas issued within a certain period, the embassy staff started charging money.
"Thus, the visas were issued in exchange for money. Interestingly, we had to pay in dollars when there was a shortage of dollars in the country," a recruiting agent based in Dhaka told The Daily Star.