Rab arrests man for raping pregnant woman in Ashulia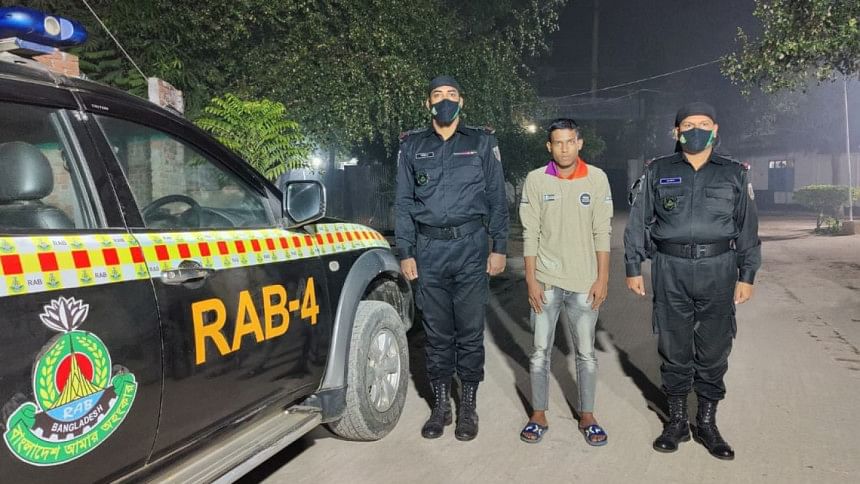 Members of Rapid Action Battalion (Rab) yesterday arrested the prime accused in a case filed for raping a pregnant woman in Ashulia in July of this year.
The accused rapist is Sabbir, confirmed Lt Commander Rakib Mahmud Khan, Rab-4 (CPC-2) company commander today, reports our Savar correspondent.
Acting on a tip-off, a Rab team conducted a drive at Gajaria upazila of Munshiganj and arrested Sabbir around 3:00 pm yesterday, said the Rab official.
"The victim was raped on July 11 this year at the Baipail Shantinagar area in Ashulia," said Lt Commander Rakib adding that she (victim) later filed the case accusing three people including Sabbir.
"Soon after the incident, Sabbir went into hiding. After the arrest yesterday he confessed to his involvement in the rape," he added.