US assistance to Rab ended in 2018 for gross human rights violations
Says US State Department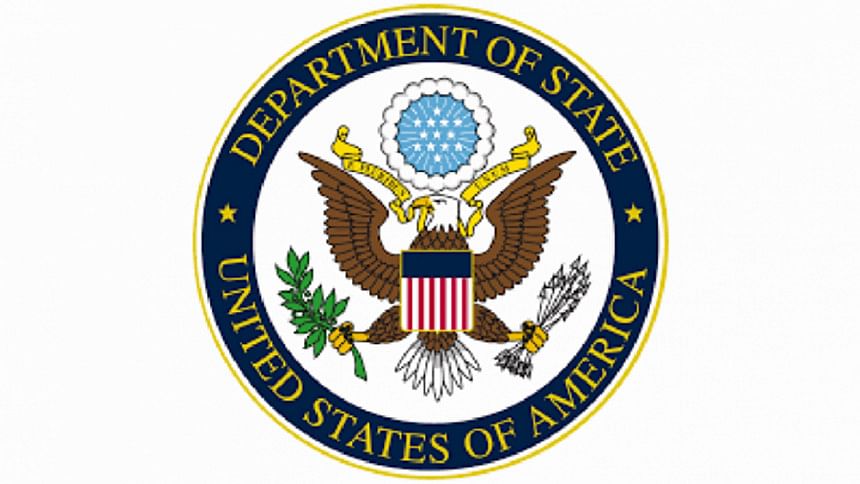 In response to Prime Minister Sheikh Hasina's recent comment that it was the US that created and trained Rapid Action Battalion, the US State Department said it had ended assistance to the Rab in 2018 based on credible information of gross human rights violations.
"Well, the fact is that based on credible information implicating the Rapid Action Battalion or the Rab in gross violations of human rights, we did end assistance to the Rab in 2018," State Department Spokesperson Ned Price said in his regular press briefing in Washington on Wednesday (October 12, 2022).
He made the remarks when a journalist sought comment on the point that Bangladesh's prime minister, after returning from the UN General Assembly, said at a press conference on October 6, that the US created Rab and provided training, logistics and arms, and now they are acting as they were trained.
Price stated that the US stopped assisting Rab four years ago and sanctioned Rab and its six current and former officers under Global Magnitsky Sanctions in December last year in connection with Rab's participation in serious and gross human rights violations.
"And we publicly designated two former Rab officials under a separate authority, 7031(c), for their involvement in gross violations of human rights," he said.
Price also said whether it is in Bangladesh or anywhere else in South Asia or around the world, the US has placed human rights at the centre of its foreign policy.
"And we are committed likewise to drawing attention to and putting a spotlight on those who are responsible for human rights violations when they occur," he said.
He also said these sanctions and visa restrictions aim to promote accountability and reform for the Rab and to deter human rights abuse globally. "And just as we hold these actors accountable, we'll continue to partner with countries to develop their own capacity to fight crime, to administer justice, and to safeguard the rule of law. Our training to Bangladesh security forces promotes these very principles."
Bangladesh has been trying in different ways to make sure that the sanctions imposed on Rab are withdrawn.
US Ambassador to Bangladesh Peter Haas maintained that they will not withdraw sanctions until accountability is ensured and reforms made to Rab.