PK Halder named at least 3 influential businessmen of Bangladesh
Kolkata court extends his jail custody for 14 days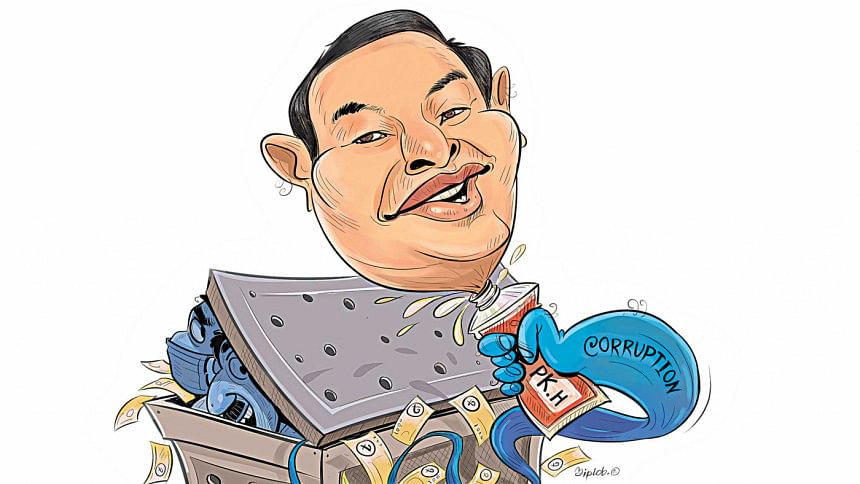 A special court in Kolkata today extended by 14 more days the jail custody of Bangladeshi national Prashanta K Halder, former managing director of NRB Global Bank and accused of siphoning Tk 3,000 crore and indulging in money laundering in India.
Jiban Kumar Sadhu, judge of special Prevention of Money Laundering Act (PMLA) court, ordered that Prashanta, better known as PK Halder, and five of his associates would be produced before the court again on July 20 after the lawyers of India's Enforcement Directorate argued for his continued custodial interrogation in order to get a sense of the extent of his properties amassed in India, especially in West Bengal.
During questioning, Halder mentioned names of at least three influential businessmen of Bangladesh as well as some persons in West Bengal known for their close proximity to ruling politicians in the state, reports our New Delhi correspondent.
ED sources said, PK Halder's link with the politicians in West Bengal are under the lens because he could not have set up his network of contacts and real estates without local connections.
The ED has intensified its probe and interrogation of Haldar in order to prepare the charge sheet to be filed against him in the PMLA court, the sources said.
PK Halder was arrested on May 14, a day after the ED carried out search operations at various premises linked him and his associates in West Bengal's North 24 Parganas district.
Halder escaped from Bangladesh and took shelter in India.