From Pirojpur's "Moru" to today's PK Halder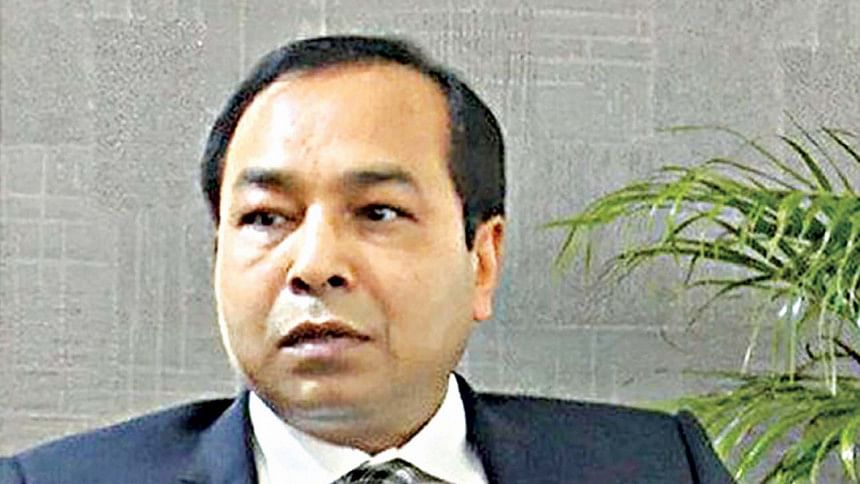 Prashanta Kumar Halder, better known as PK Halder, is the eldest of three sons of primary school teacher Lilabati Haldar and tailor Pralab Chandra Halder of Matibhanga union under Pirojpur's Nazirpur upazila.
Since childhood, the bright PK Halder was called "Moru" by his near and dear ones. From "Moru" to today's PK Halder – involved in over Tk 10,000-crore loan scams – his journey has been astounding.
After studying at Dighirjan Government Primary School where his mother used to teach, "Moru" completed SSC from Dighirjan High School, graduated from BUET, and secured a job in a bank. Later he was elected as president of Dighirjan High School managing committee.
Asmat Ali Mollah, a resident of Dighirjan area, said, "PK Haldar was once physically assaulted over an issue regarding the school's finances."
After that incident about a decade and a half ago, he stopped going home in Pirojpur.
His neighbour Anjali Haldar also recalled the incident and said, "He took his parents to Dhaka after that. Following the incident, he came home only two or three times."
He had no contact with his neighbours or local relatives.
PK Halder's brothers – Pranesh Haldar and Pijush Haldar – have been living permanently in India for a long period. Locals knew PK Halder as a top official of a bank.
According to locals, PK aka "Moru" did nothing to uplift his local relatives or neighbours. So, they have no interest in him.
A neighbour, Alo Rani Haldar, said, "For the last two or three years, people from different organisations have come here for information on PK Haldar. Then we came to know about the massive embezzlement he was involved in."
"Even though he made unimaginable amount of money, he did nothing for the village. He did not even build a new house here," Rani Haldar said.
PK Halder's school classmate, Emdadul Haque Mollah said, "From class six, I studied in the same school with PK Haldar. We passed SSC together."
"He always stood first in class," Mollah said, adding, "His brothers were also very meritorious."
Mollah said that he never imagined that PK Halder alias "Moru" would be involved in the embezzlement of such a huge amount of money.