India likely to handover PK Halder to Bangladesh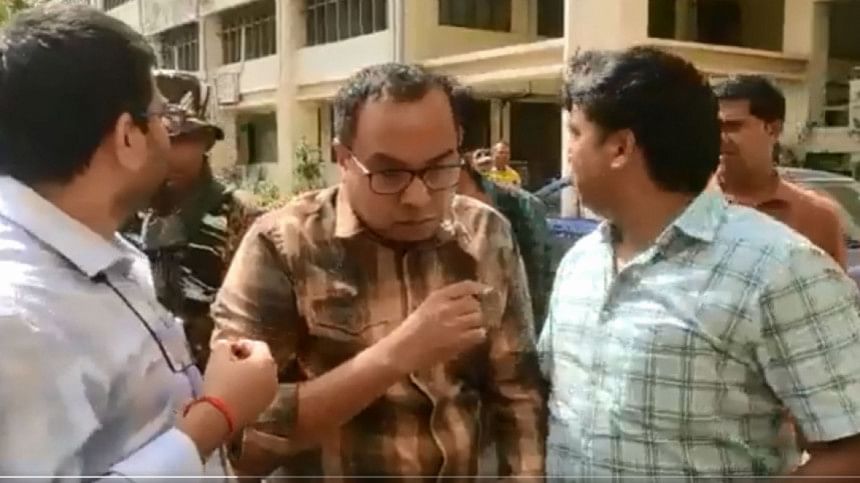 India is likely to hand over Prashanta Kumar Halder, former MD of NRB Global Bank who is accused in a huge bank money defrauding case, to Bangladesh.
India's Enforcement Directorate, which probes money laundering and foreign exchange rules violation cases, indicated today that Halder would be handed over to Bangladesh authorities under the 2016 extradition treaty between Bangladesh and India, reports our New Delhi correspondent.
"Halder will be produced before a court in West Bengal's North 24 Parganas district later today when the ED would seek a three-day remand for interrogation. However, ultimately, he will be taken to Bangladesh," ED sources said.
There are two reasons why Halder would be extradited to Bangladesh, ED sources said.
One, the ED swung into action against Halder at the request of Bangladesh government's Financial Intelligence Unit and the Anti-Corruption Commission and secondly the cases against him relate to banks in Bangladesh.
ED sources said it remains to be seen if Halder can be prosecuted in India for illegally entering West Bengal and getting India's Election Commission cards, Permanent Account Number card and Aadhar card on the basis of forged documents and false declaration that he was an Indian national.
The Interpol had in January last year issued a red corner (maximum alert) notice against Halder on the basis of a complaint by the Bangladesh government.
PK Halder was arrested from Ashoknagar in Kolkata by India's Directorate of Enforcement (ED) on May 14, 2022.
Under the alias 'Shibshankar Halder', he forged documents including ration card from West Bengal, Indian Voter ID card, Permanent Account Number and multi-purpose Aadhar card. He used them to buy properties in India with the laundered money.
PK Halder and his associates are accused of having embezzled thousands of crores of taka and siphoning them off to India and other countries.