'Govt working to unearth facts of DGFI officer's killing'
Says home minister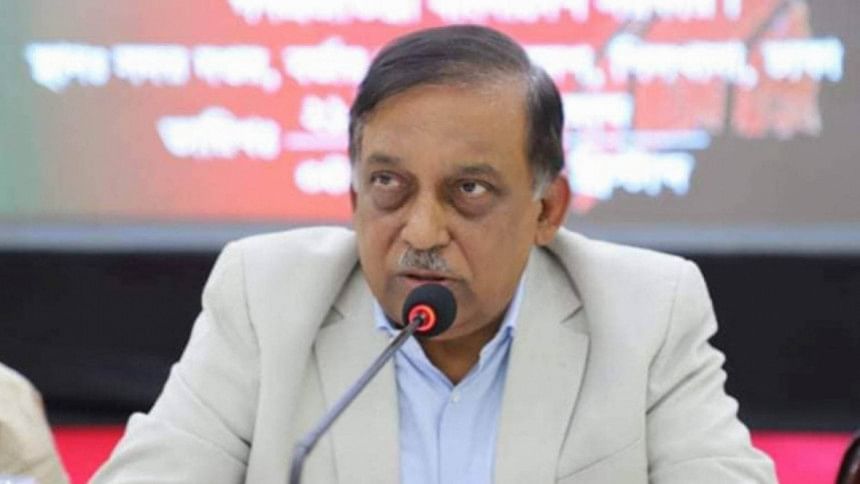 Home Minister Asaduzzaman Khan Kamal said the government is working to trace the drug peddlers who opened fire on law enforcers, leaving an intelligence official dead near Tumbru border in Bandarban's Naikkhangchhari upazila yesterday.
"Members of law enforcement agencies were on an anti-narcotics drive on basis of information from intelligence agencies ... An official was shot dead there. We are working to get details on how he [the deceased] was hit by the bullet and which drug peddler opened fire," he said. "We will let you know the truth of the incident after investigating it."
He made the comment in repose to journalists' questions at a programme at the capital's Fire Service and Civil Defence Training Complex playground at noon today.
The gunfight took place at the no-man's land of Tumbru border in Bandarban between members of law enforcement agencies and drug peddlers. Several thousand Rohingya refugees live there, the minister added.
On Monday, an officer of The Directorate General of Forces Intelligence (DGFI) was killed and at least one Rab member was injured as drug smugglers opened fire during a clash near Tumbru border.
The incident happened when Rab and DGFI were jointly conducting an anti-narcotic drive, said a press release of the Inter-Services Public Relations (ISPR).
However, the ISPR press release did not name the officer killed in action. It only said the officer was from Bangladesh Air Force.
Naikkhangchhari Police Station's Officer-in-Charge Tontu Saha said the incident took place near the Rohingya camp along zero point on Monday evening.
Meanwhile, the injured Rab member, Sohel Barua, 30, was admitted to Dhaka Medical College Hospital (DMCH) around 3:00am today, said Inspector Bacchu Miah, in-charge of the police outpost at the hospital.
"Wounds caused by sharp weapons were found on his head. He underwent surgery to his head in the morning. Later, he was shifted to the post-operative ward. His physical condition is now stable," said Fazle Elahi Milad, associate professor of Neurosurgery department in the hospital.