Akram Killing: Teknaf AL postpones emergency meeting
It comes after phone call from AL high-ups; party may sit with them upon PM's return from Canada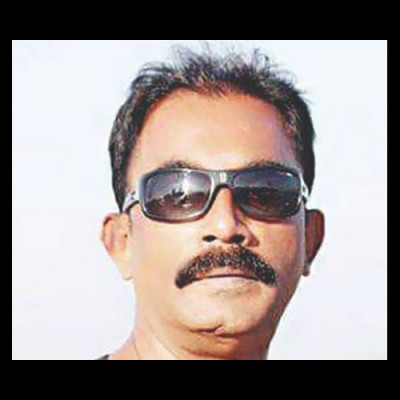 Teknaf upazila Awami League leaders would be called to Dhaka to discuss the killing of Akramul Haque with the prime minister after she returns from Canada, claimed a leader of the upazila AL.
"Two central AL leaders called us on Tuesday night and informed us of the matter," a Teknaf AL leader said wishing not to be named.
An emergency meeting of Teknaf Awami League's executive committee was scheduled yesterday to discuss Akram's killing but it was cancelled, Nurul Bashr, general secretary of Teknaf upazila AL, told The Daily Star.
Another leader of Teknaf AL said the party high-ups could be thinking that the government's image might be harmed if issues like the killing of Akram, local AL MP Abdur Rahman Bodi's role among others were discussed in a meeting without the PM.
The AL leader said party high-ups in Dhaka called them over the phone and asked them to cancel the meeting.
Prime Minister Sheikh Hasina would leave for Canada today to attend the Leaders Outreach Session of the industrialised countries group G7 and is scheduled to return on June 12.
On Tuesday, two top leaders of Cox's Bazar Jubo League met Home Minister Asaduzzaman Khan Kamal and told him that they knew Akram for 12-13 years but never found anything that proved his involvement in drug dealing.
They requested the home boss to launch a fair investigation into the killing of Akram, a former leader of Jubo League, the youth wing of the ruling Awami League. They also demanded exemplary punishment to anyone, if found guilty by the probe.
In response, Asaduzzaman said the probe had already begun and action would be taken as per the investigation findings.
Earlier, the Teknaf AL unit urged the prime minister and the home boss to launch an investigation to find out whether Bodi played any role in the killing.
Akram, a ward councillor of Teknaf municipality and a local Awami League leader, was killed in what Rab claimed was a "gunfight" between the elite force and drug peddlers in Cox's Bazar on May 27.
On May 31, Akram's wife Ayesha Begum alleged in a press conference at Cox's Bazar Press Club that her husband was murdered in cold blood. She gave journalists four audio clips in support of her claim.
Amid huge outcry on social media over Akram's death, the government decided to investigate the incident. The home minister on Monday talked to Ayesha but it could not be confirmed what he had told her.
Officials from the Prime Ministers' Office also communicated with the family, sources in the family claimed.
MORE 'SHOOTOUTS'
Two more people were killed in Chandpur and Mymensingh yesterday as the nationwide anti-narcotics drive continues.
Police said "drug dealer" Yunus Miji, 35, was killed in a "gunfight" with police at Balurmath near Star Alkayed Jute Mill in Chandpur town while police recovered the bullet riddled body of Manik Mia, 32, at Char Kalibari area in Gafargaon of Mymensingh.
Police termed Manik a drug peddler and suggested he was killed in a "clash" among drug dealers.
With the two, at least 138 alleged drug dealers have been killed in the drive in the last 22 days with most of them killed in the so-called shootouts involving Rab and police.
Waliullah, officer-in-charge of Chandpur Police Station, said they conducted a drive on information that drugs were being sold. At that time Yunus and his cohorts fired on police. Police retaliated triggering a gunfight in which Yunus was killed on the spot.
Police claimed that five policemen were injured in the incident, reports a correspondent.
Police seized 103 pieces of Yaba, one gun, two bullets, two knives and one machete from the spot.  
Abdul Ahad Khan, officer-in-charge of Gafargaon Police Station, quoting locals told our Mymensingh correspondent that villagers found the bullet riddled body of Manik following gunshots early yesterday.
Police later recovered the body of Manik. He was shot in the chest, the OC said.
Police claimed to have recovered 49 pieces of yaba, one bullet shell and two sharp weapons from the spot.
Manik was accused in six cases, including five related to narcotics and one for robbery, said the OC, adding that Manik might have been killed in "clashes" among drug dealers.
Family sources claimed that Manik was missing since Sunday.
The OC said none lodged any complaint with the police station about his going missing.