Youth most at risk of drug abuse: Home minister
DNC observes 30th anniversary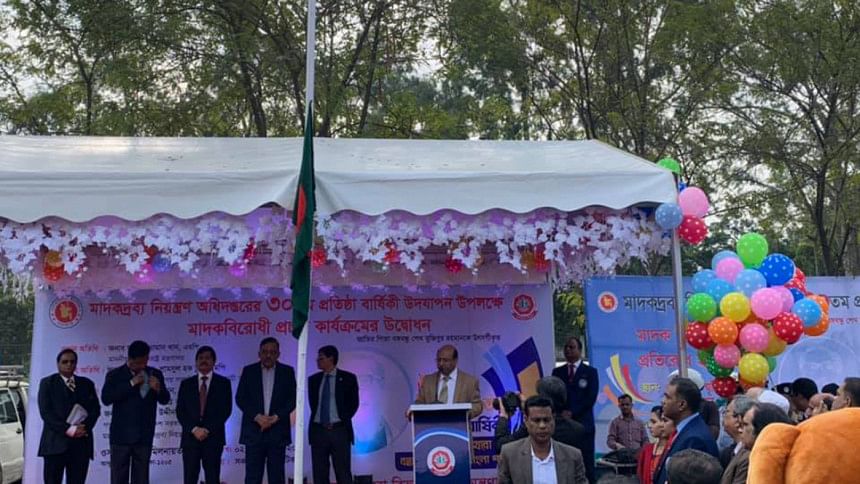 Most of the drug abusers in the country are between 18 and 35 years in age, which means the young generation is at risk of drug abuse, Home Minister Asaduzzaman Khan Kamal said today.
The most terrifying aspect of drug smuggling and transport is that a large number of women and children are being used for this purpose, the minister said.
He inaugurated a programme organised by Department of Narcotics Control (DNC) at Osmani Memorial auditorium marking its 30th anniversary today.
The minister also urged for more bilateral and international coordination to uproot the menace.
TV personality and Chairman of MANAS, Prof Dr Arup Ratan Chowdhury presented a welcome speech on the occasion where he cited statistics from different surveys conducted by various private organisations and media reports on the extent of drug abuse in the country.
At least 75 lakh people across the country are addicted to drugs in comparison to the 10 lakh back in 1990, Dr Arup Ratan said. If this trend continues, the number of drug abusers will shoot up to nearly one crore, he said.
Of the 75 lakh drug abusers, at least 65 per cent are 15 years of age, he added.
In the programme, DNC highlighted the plight of drug abuse in the country especially among the young people.