Science Lab blast: Another victim dies, death toll now 5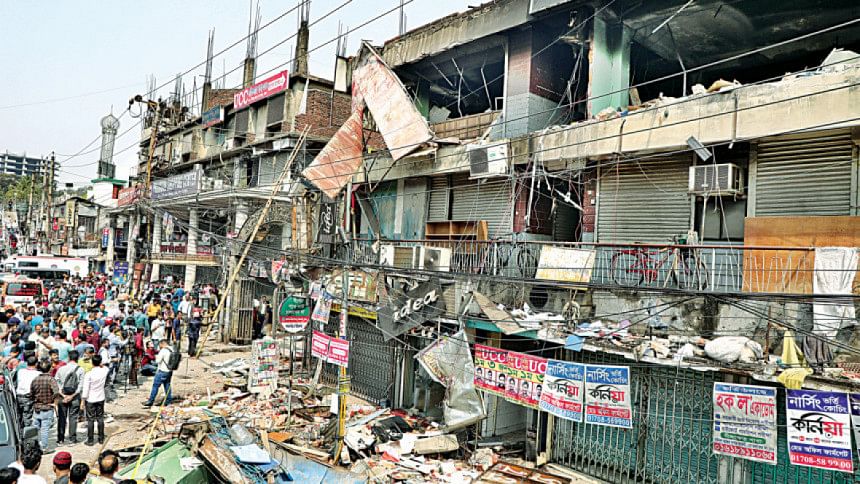 Another victim of the explosion at a market near the capital's Science Lab intersection died today, taking the death toll from the blast to five.
Johur Ali, 52, who suffered 44 percent burn injuries, passed away at Sheikh Hasina National Institute of Burn and Plastic Surgery around 7:30pm, Samanta Lal Sen, chief coordinator of the hospital told The Daily Star.
On March 5, three people were killed and many others injured in the explosion at Shirin Mansion on Mirpur Road around 10:50am. Many were injured and suffered burns.
On March 14, another victim, Ayesha Akhter Asha, died at the same burn institute.