Fire at Tikatuli building doused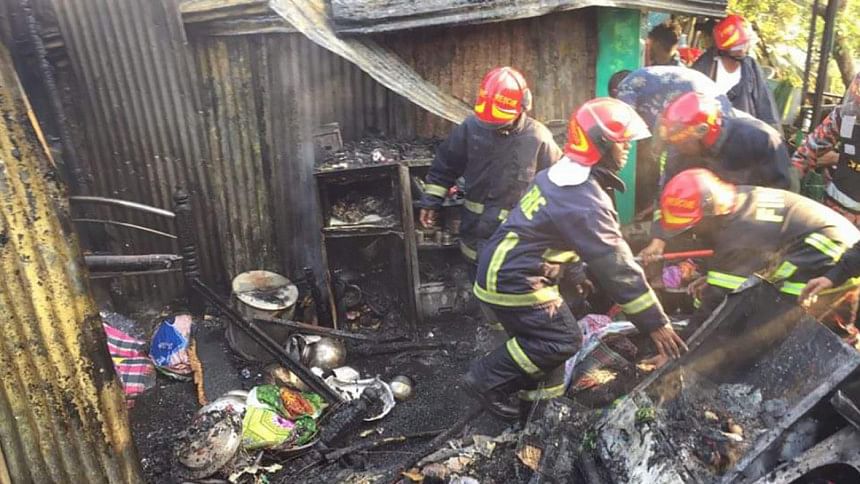 A fire broke out at a building in Dhaka's Tikatuli area this afternoon.
A tin-shed on the three-storey building's rooftop caught fire around 2:45pm.
Eight fire fighting unit doused it around 3:30pm, said Rozina Akter, duty officer of the Fire Service and Civil Defence Headquarters.
No casualties were reported. The cause of the fire is under investigation, she said.