Fire brought under control after 3.5 hours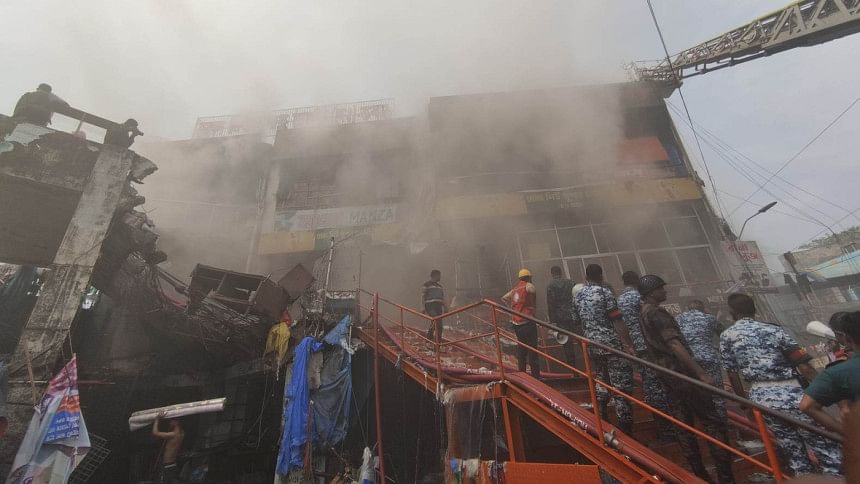 The fire that broke out at New Super Market in the capital this morning has been brought under control after three and a half hours.
Thirty firefighting units brought the blaze under control at 9:10am, said Fire Service and Civil Defence Director General Brig Gen Md Main Uddin.
The fire was reported at 5:40am, he said, adding that the cause of the fire could not be known immediately.
The DG mentioned that 12 firefighters were injured during the incident and are currently receiving treatment at Dhaka Medical College Hospital.
Regarding the businessmen's claim that the fire was caused by the construction work of the DSCC, the DG acknowledged the claim but emphasised the need for investigation before drawing any conclusions.
When asked whether the fire, along with other similar incidents, were part of subversive activities, the DG stated that they would seek the assistance of law enforcement in conducting an investigation.
The DG pointed out that such recurring incidents are due to the lack of proper awareness.
A further briefing on the matter will be held tomorrow at 1:00 pm at the Fire Service and Civil Defence Headquarters.