Science Lab blast: Another victim dies; death toll now 4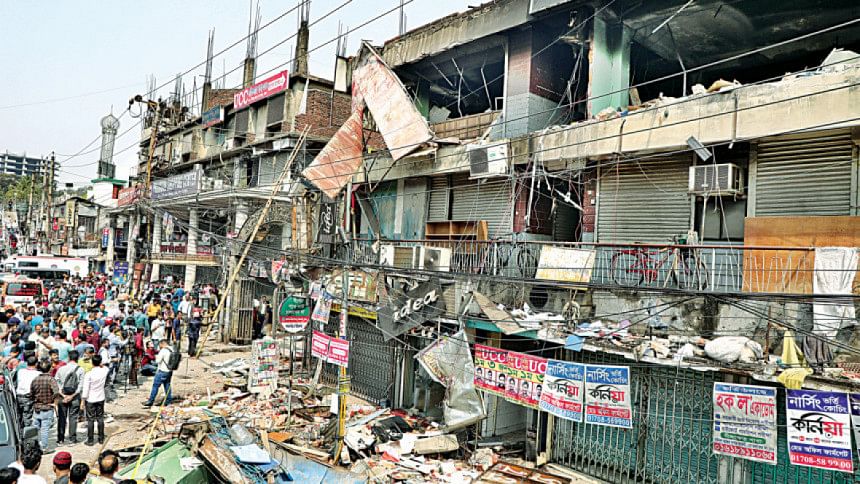 Another victim of the explosion at a market on Mirpur Road near the capital's Science Lab intersection died today, taking the death toll from the blast to four.
Ayesha Akhter Asha, 26, who suffered 38 percent burnt injuries, passed away at the ICU of Sheikh Hasina National Institute of Burn and Plastic Surgery around 8:30am.
Her respiratory tracts were also damaged, Samanta Lal Sen, chief national coordinator for plastic surgery and burn projects in Bangladesh, said while confirming the death.
The deceased's elder sister Jannatul Ferdous said Asha was from Tarapalla village in Hajiganj upazila of Chandpur district.
In Dhaka, Asha was living in Jigatola. She was at work at Phoenix Insurance on the third floor of Shirin Mansion during the blast.
On March 5, three people were killed and many others injured in the explosion at Shirin Mansion around 10:50am. And many were injured and burned.