Driver of bus that hit BAEC staff bus died the same day, police say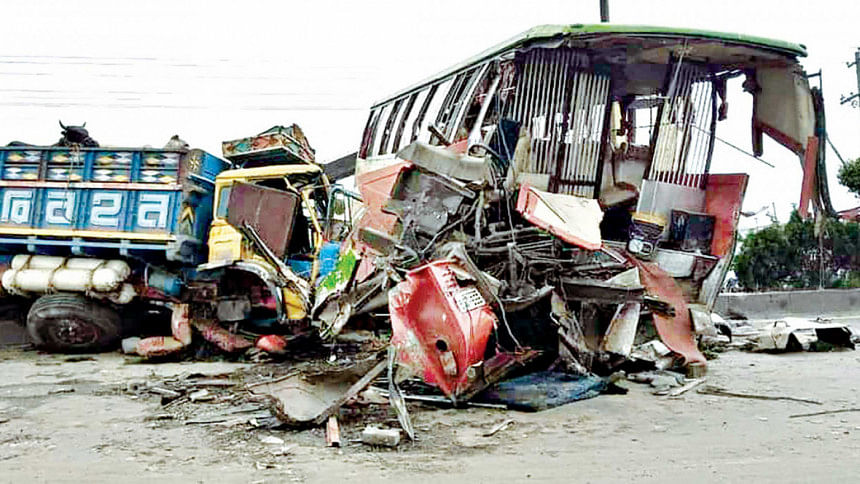 Driver of the bus that hit the staff bus of Bangladesh Atomic Energy Commission (BAEC) on Dhaka-Aricha highway in Savar's Boliarpur on Sunday (May 5, 2022) and killed four of its staffers, also died that day.
With the death of bus driver Maruf Hossain Munna (24), the death toll from the accident stood at five, our Savar correspondent reports quoting Atiqur Rahman, officer-in-charge (OC) of   Savar Highway Police Station.
The OC said Maruf was rescued and taken to Shaheed Suhrawardy Medical College Hospital where the doctors declared him dead. 
"I heard that the body was taken to his hometown, Chandpur," the police official said.
HOW DID THE ACCIDENT HAPPEN?
The driver of bus of Safe Line Paribahan lost control of the vehicle and caused the accident.
The bus first hit a bus parked by the road and then swerved into a truck. Then, the bus hit the road divider, broke it and hit the BAEC bus on the other side of the road.
Four BAEC staffers, including three officials, were killed and 20 others injured in the accident.