Bus hitting Atomic Energy staff vehicle: Another injured scientific officer dies
Death toll now 6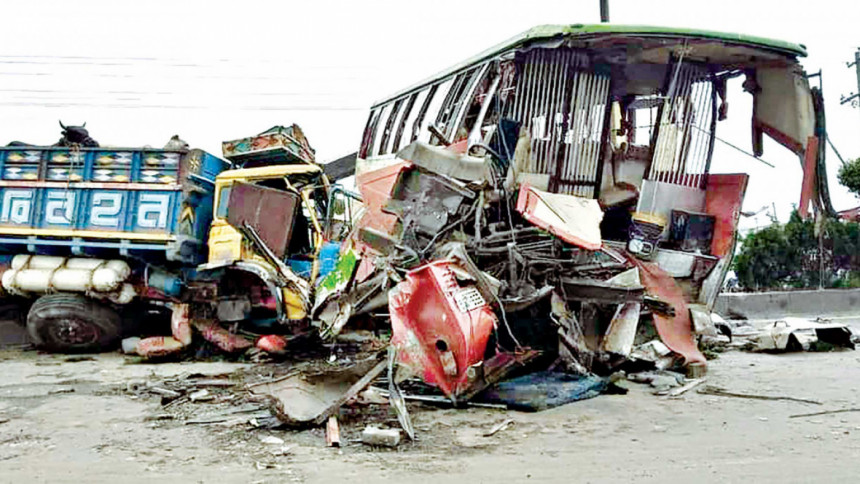 Another scientific officer of Bangladesh Atomic Energy Commission (BAEC), who was injured in the road accident on Dhaka-Aricha highway in Savar's Boliarpur on June 5, has died at Combined Military Hospital in Dhaka.
With her, the death toll from the accident stood at six, reports our Savar correspondent.
BAEC's Chief Scientific Officer Dr Faizul Islam told The Daily Star that Enam Medical College Hospital in Savar (June 8, 2022) referred injured scientific officer Farhana Islam to the CMH yesterday.
She died around 12am while undergoing treatment in the ICU of CMH, he said.
On June 5, driver of a bus of Safe Line Paribahan lost control of the vehicle and caused the accident.
The bus first hit another bus parked by the road and then swerved into a truck. Then, the bus hit the road divider, broke it and hit the BAEC bus on the other side of the road.
Four BAEC staffers, including three officials, were killed and 20 others injured in the accident.
Later, police informed that the driver of the bus that hit the BAEC staff bus also died that day.