Burst tyre or speeding may have led to Madaripur bus crash: police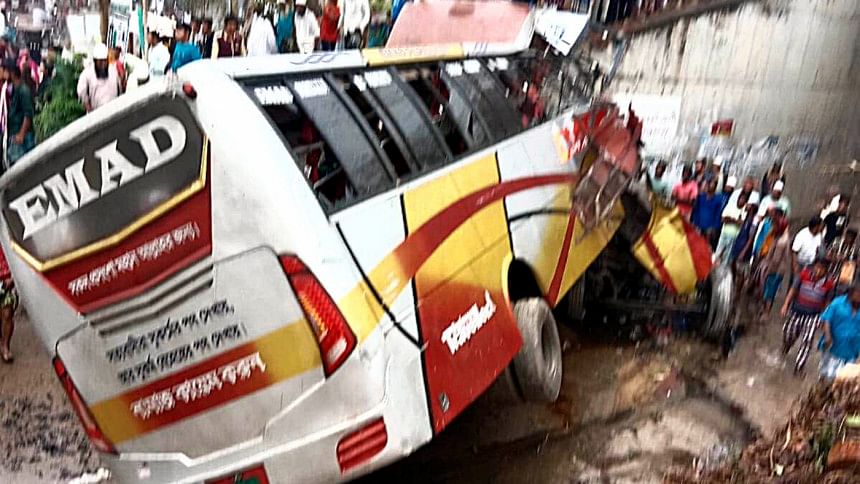 Police suspect that the front left wheel of the Emad Paribahan bus that plunged into a ditch in Madaripur's Shibchar upazila this morning had burst.
Another reason for the accident could have been that the driver was speeding, or could have been dozing off at the wheel, police said.
The accident claimed the lives of at least 19 people who were on the Dhaka-bound bus that started from Khulna.
"We think either the tyre burst, the driver was speeding, or his drowsiness is the reason behind the accident," Madaripur Superintendent of Police (SP) Md Masud Alam told The Daily Star from the spot around 1:00pm.