Bus in deadly Madaripur crash had no fitness clearance
Says BRTA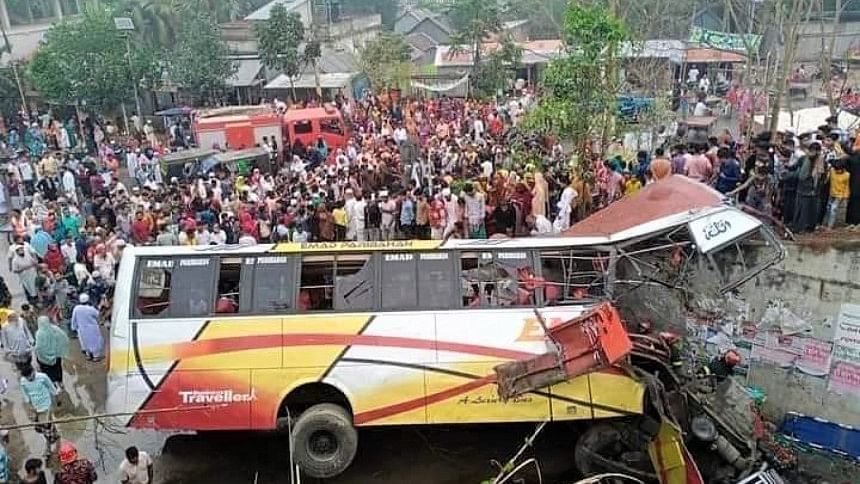 The bus of Emad Paribahan that fell into a ditch on the Dhaka-Mawa-Bhanga Expressway this morning, leaving at least 19 dead, has been operating without any fitness clearance for three months.
The fitness clearance of the vehicle -- Dhaka Metro Ba-15-3348 -- expired in January this year, sources at Bangladesh Road Transport Authority (BRTA) told The Daily Star today.
The bus, however, had a valid route permit and tax token, the sources said.
Meanwhile, Highway Police suspected that speeding may have been one of the reasons behind the accident.
"We think the bus was speeding and the driver could not control the bus after one of its tyres leaked," said Taimur Islam, officer-in-charge of Bhanga Highway Police Station, who rushed to the spot after the accident.
"Everything will be revealed after investigation," he told The Daily Star, adding that speeding is rampant on this expressway, particularly in the area where the accident took place.