Committee formed to probe Madaripur bus crash
Tk 25,000 to be given to families of each deceased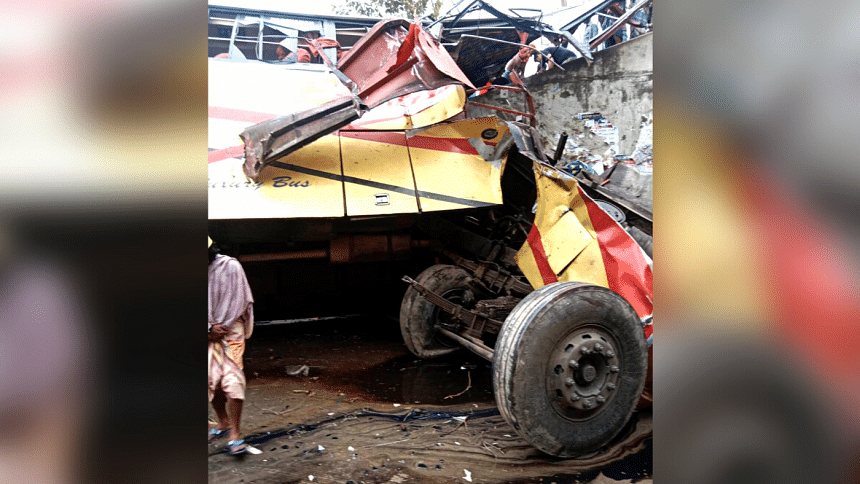 Madaripur district administration has formed a four-member committee to probe into today's Madaripur accident that left 19 people dead and 24 injured so far.
The committee, led by an additional magistrate, has been asked to submit the report within three working days, said Rahima Khaton, deputy commissioner of Madaripur.
The other committee members include an additional superintendent of police and representatives of Bangladesh Road Transport Authority (BRTA) and Accident Research Institute.
At the same time, financial assistance of Tk 25,000 has been announced for each of the families of the deceased, the DC said.